The raw, natural long-lasting lemony scent of the Citronella essential oil is derived from the fragrant grass of the Cymbopogon genus. 
Did you know that the same grass species gives us Citronella's cousin Lemongrass, another fragrant grass well-known for its citrus scent?
While both the grasses - Citronella and Lemongrass - have a similar smell, the strong lemony aroma of Citronella essential oil is better known for its ability to repel insects. The oil is also well-known to uplift mood and promotes positive feelings when used for aromatherapy.
And that's not all.
The oil also has powerful medicinal properties. It's a versatile oil that takes care of everything - be it warding off bacteria or microbes from the system, or enhancing digestion, or preventing fever due to the common cold.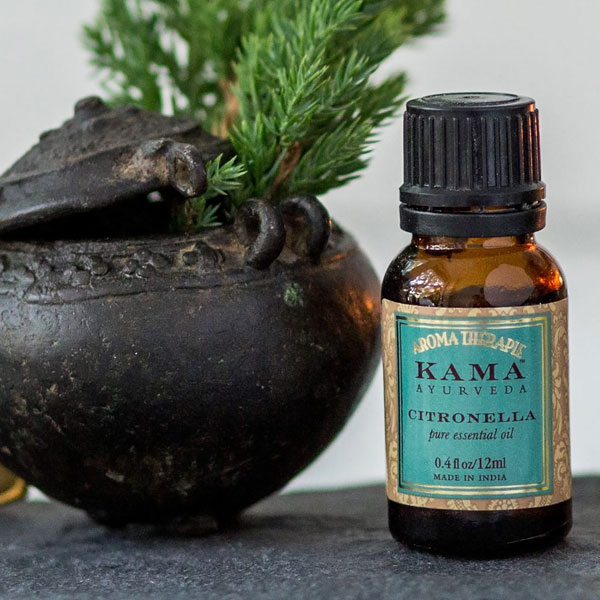 Today, the global demand for Citronella essential oil is majorly for its aromatic, skin, and hair nourishing characteristics. 
Wondering how you can incorporate the oil in your lifestyle to reap its multiple benefits? 
We've got you covered. In this article, we'll talk in length about the Citronella essential oil; the benefits, uses, and methods of incorporating the oil into your daily routine for various purposes. 
What Is Citronella Essential Oil?
The Citronella Essential oil is derived from the steam distillation of stems and leaves of two species of grass belonging to the Cymbopogon family - Java and Ceylon. The oil has a pale yellowish hue and its scent is described to be intense lemon-based musky combined with woody undertones.
The oil is widely used for cosmetic purposes and is renowned for its topical applications, disinfecting as well as deodorizing properties. Did you know that the scent of Citronella keeps bugs away, making it one of the most effective natural insect repellent? 
Next, let us dive into the benefits the Citronella essential oil provides.

Top 6 Citronella Essential oil Benefits For Mind and Body
The qualities of the Citronella essential oil vary from medicinal, aromatic to cosmetic uses. Let's understand in detail the following benefits the essential oil bestows.
1. It works like an antifungal agent
Citronella oil has medicinal characteristics. It prevents the formation or growth of fungal infection that arises in cases of ringworm or athlete's foot. It is also used to clean wounds as a disinfectant. Studies state that Citronella essential oil shows the potentials of being an environmentally friendly and safe fungicide.


2. It Provides Relief From Pain And Inflammation

You would be surprised to know that Citronella Essential oil possesses anti-inflammatory properties as well! This allows it to be used widely for its pain-relieving and inflammation diminishing characteristics. When applied topically it can eliminate swelling and tenderness of the affected area. It has soothing properties that give relief against muscle spasms, headaches, or joint pains. 
3. It Relaxes And Calms The Mind

Did you know that the word Citronella is derived from the French word which means "Lemon Balm"? The fresh and fruity lemon-based scent of the Citronella essential oil is known to uplift the atmosphere of the surroundings and keep negative emotions and thoughts at bay. 
The aroma of this oil instills a feeling of optimism by boosting energy levels. It eliminates unhealthy thoughts, sadness, or anxiety and slackens the body and mind fostering a perception of light-heartedness.  
4. It Wards Away Insects

The Citronella oil can eliminate and ward away bugs and insects like mosquitoes. Its effects, however, are stated to be short-lived to about two hours as it is volatile, yet it can be extremely beneficial and could be reapplied to keep the unwanted pests away. Using citronella essential oil is suggested as it would be a natural means to keep away insects rather than exposing oneself to harmful chemical-based applications.


5. It Promotes Hair Growth

Did you know that Citronella essential oil could treat dandruff, annihilate head lice, and alleviate itchiness as well? It nourishes the scalp and hair thereby stimulating the growth of your tresses. The high limonene content regulates the sebum production of the scalp, hence, reduces the greasiness and even brings out a shine for dry and frizzy hair type by detangling the hair strands. When mixed with your regular shampoo it can add volume to the hair. 


6. It Works As Well As A Skin toner
The Citronella essential oil can tone the skin and tighten the pores. It has astringent properties that can reduce the cell gap and aid in toning the skin. It even diminishes the anti-aging signs of fine-line, pigmentation, and blemishes.
Next, let's find out the wide-range uses of Citronella essential oil

What Is Citronella Essential Oil Used For?
Did you know that Citronella essential oil can be used to foster a radiance to the skin, prevent the loss of hair, and provide assistance in many ways for the body? Keep reading to know more about the uses of Citronella essential oil.
Citronella essential oil when applied topically in general, can eradicate offensive body odor and fabricate a fresh deodorizing scent. It inhibits the broadening of odor-producing bacteria. This quality makes it an ideal ingredient in numerous perfumes, soaps, and body sprays.
Citronella essential oil can collectively balance the oil production of the body and boosts the skin's ability to absorb moisture. It can facilitate the healing process of the skin and alleviate conditions like eczema, acne, and dermatitis. The wound healing properties of the oil make it a classic product to be applied to bug bites, sores, warts, or fungal infections.
The Citronella essential oil can decelerate the aging signs of the skin making it a must-ingredient for anti-aging utilities.  
Did you know that oily hair can be managed by using Citronella essential oil? The oil's ability to regulate the sebum production of the scalp along with deep cleansing qualities makes it an effective product for controlling oily hair. Using Citronella essential oil on the hair can also reduce the build-up of environmental pollutants along with cleansing out the residual of other hair products.  
One could utilize Citronella essential oil for nourishing and conditioning the hair. At the same time, it even enhances the luster by providing adequate hydration.      
Citronella essential oil could be utilized for its aromatherapeutic qualities as it can instantly augment the feeling of optimism, enhance mental clarity, and induce liveliness in the individual inhaling the scent of the oil.
This oil when sprayed in the air can also eradicate the formation or growth of airborne bacteria. It is reputed to ease anxiety, uplift the mood as Citronella essential oil instills a calming and relaxing effect on the body and the mind.  
Since historical times the Citronella essential oil is considered to be a natural insect repellent. It wards off bugs and flying insects like mosquitoes. The ingredients of this oil make it ideal to be utilized as an organic, plant-based insect repellent. It is proven to be safe for the skin and causes no side-effects on inhalation unlike the present insect repellents available in the market.
This oil is stated to have higher efficacy and low-toxic components. Apart from this, the oil is also known to keep live-stock and pests safe from tick infestation.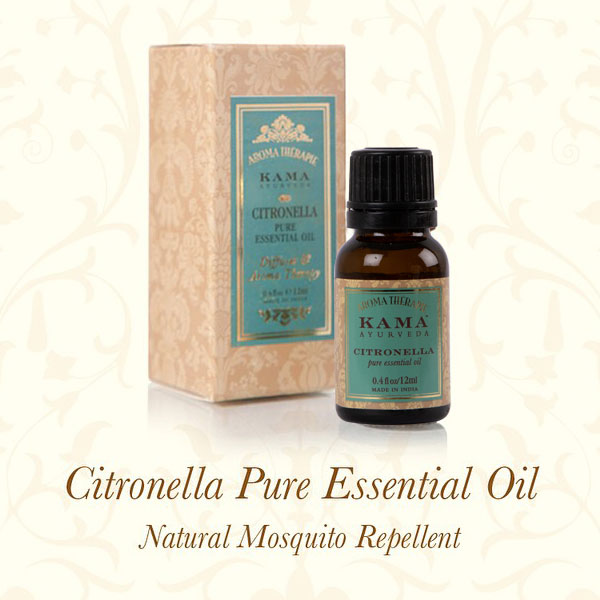 How To Use Citronella Essential Oil?
Next, as we have understood the uses and benefits of the Citronella essential oil, let us dive into the methods of utilizing the essential oil.
Using Citronella Essential Oil For Skin
To use Citronella essential oil for skin benefits, take 1-2 drops of the essential oil and add it to the regular face-wash or body-wash. This is known to eliminate blemish formation and moisturizes the skin. 
To use this oil for massages, add 2-3 drops of the Citronella essential oil to 2 tablespoons of carrier coconut oil and apply it thoroughly over the skin, massaging in circular motions. This would give a radiant glow and tighten the skin as well.
Always remember as Citronella essential oil is an aromatic essential oil, it is highly concentrated and is not to be applied on the skin directly. The oil needs to be utilized in a diluted format only.  
Using Citronella Essential Oil For Hair
Follow the next method to use Citronella essential oil for eliminating excess oiliness, dandruff, and infections. Just add 2-3 drops of the essential oil to your regular shampoo. Lather it while applying on the hair and massage the scalp gently. Next, rinse it with luke-warm water and wash the product well.
To use this oil in a conditioning hair mask, follow the next steps. Take 2 tablespoons of Sweet Almond carrier oil and around 4-5 drops of Citronella essential oil in a bowl. Mix it well. Next, section-out your hair and apply it on the towel-dried hair right from the scalp to the ends of your hair. You could leave this mask on for 20 minutes or you could also rinse it with your regular shampoo after leaving the mask overnight.   
Using Citronella Essential Oil For Aromatherapy
For aromatic uses, one could use a diffuser and add three drops of the Citronella essential oil to it and obtain the aromatic benefits. To get relief from congestion or respiratory complications, you can diffuse the mixture by taking 2 drops each of Peppermint oil, Lavender oil, and Citronella essential oil. 
Lastly, it is advisable to consult your general practitioner before incorporating the essential oil for your regular usage, to be aware of any side-effects based on health conditions.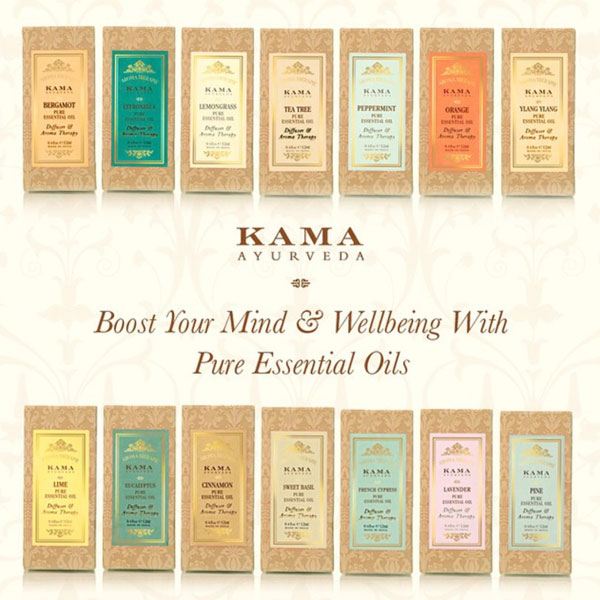 Read - Essential Oils 101 - How To Find The Best Ones For You?
Frequently Asked Questions About Citronella Essential Oil
What is Citronella essential oil useful for?
Citronella essential oil has many utilities ranging from skin and health care to aromatic uses. Read section 3 to know in detail.
Is Citronella essential oil harmful to humans?
When used in a diluted format, the oil is supposedly safe for humans for topical application. Citronella essential oil isn't recommended for cooking or ingestion.
Does Citronella essential oil repel mosquitoes?
Yes, studies state that citronella essential oil can effectively keep mosquitoes away for as long as two hours.

References -