Preparing for a destination wedding can be quite stressful, time consuming and intimidating. It may well feel like you've crossed the first leg of challenging obstacle race, when you pack all your bags and eagerly make your way to the destination wedding location of your dreams. The last thing you need to dampen your mood, are nasty beauty surprises. Bloating and swelling, blotchy skin, sudden acne attacks, and frizzy, unmanageable hair can really cause your enthusiasm and self-confidence levels to plummet. As much as these can be blamed on external environmental factors, many of them result from personal carelessness, and an over-dependence on cosmetic camouflage. Often the solution to such issues lies in natural, pure, and simple ingredients. All these need from you, is as calm and relaxed a state of being as you can manage. The purer the ingredients, the more potent they are - and if you would leave your skin and hair for some time to the care of all-natural beauty therapies, you might actually see the results you're hoping for.
ALOE AS AN IMMEDIATE EMERGENCY REMEDY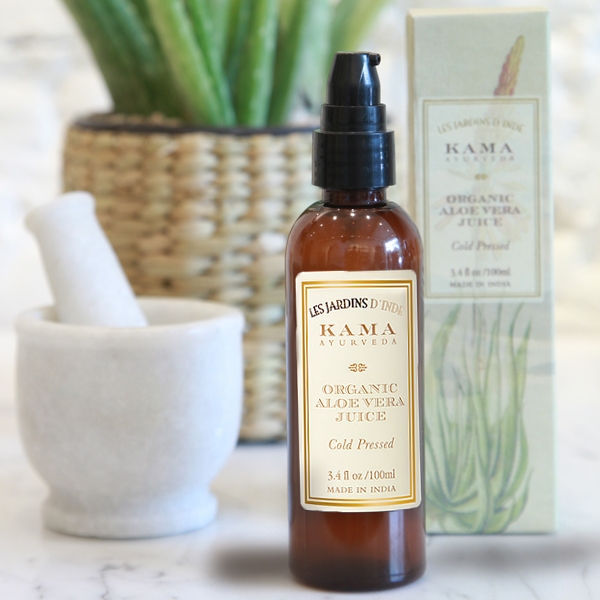 Aloe Vera is one of the most reliable natural beauty ingredients for beauty disasters. It has powerful anti-inflammatory effects and works really well on swelling, burns, rashes or cuts. Its astringent qualities make it a soothing, cooling toner, capable of inducing quite a spectacular radiance. Apply our Organic Aloe Vera Juice as a toner, or massage it into the affected areas like a lotion. Sleep it off, even if for 30-45 minutes. You'll awaken to comparatively calmer, even subtly glowing skin, and this itself will do wonders to bring your skin confidence back on track.
BLACK CUMIN FOR QUICK-FIX CLEAN UPS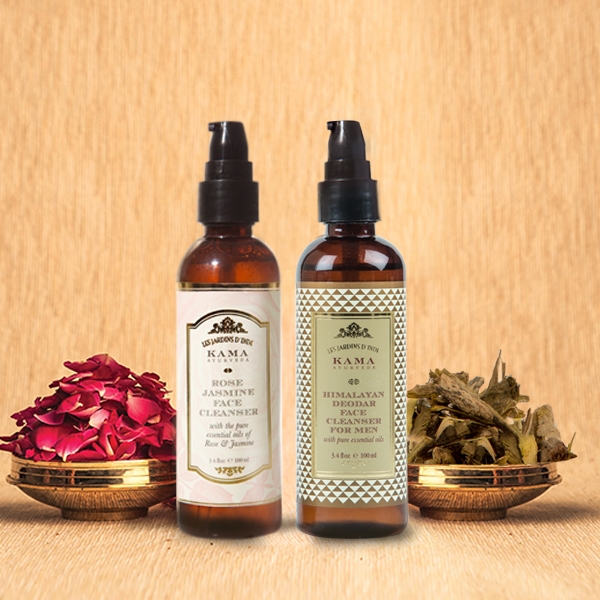 FOR HER:Rose Jasmine Face Cleanser with Black Cumin, Jojoba and Aloe Vera works well in tandem with Lavanya Natural Plant Mask to give a relatively rapid skin cleanse. Black Cumin lends the cleanser anti-bacterial, toning and conditioning properties. Liquorice and Lodhra extracts in the mask provide brisk exfoliation and brightening for a replenished sense of invigoration and a well-rested outward appearance.
FOR HIM: Himalayan Deodar Face Cleanser is created especially for men that also has Black Cumin, Jojoba and Aloe Vera, with the added sensual earthiness of pure Vetiver to compliment the refreshing goodness of the Deodar essential oil. Combined with Lavanya, this duo is effective is lifting away pollutants and impurities for visibly healthier skin.
HIBISCUS & SOYBEAN FOR SPECTACULAR WEDDING HAIR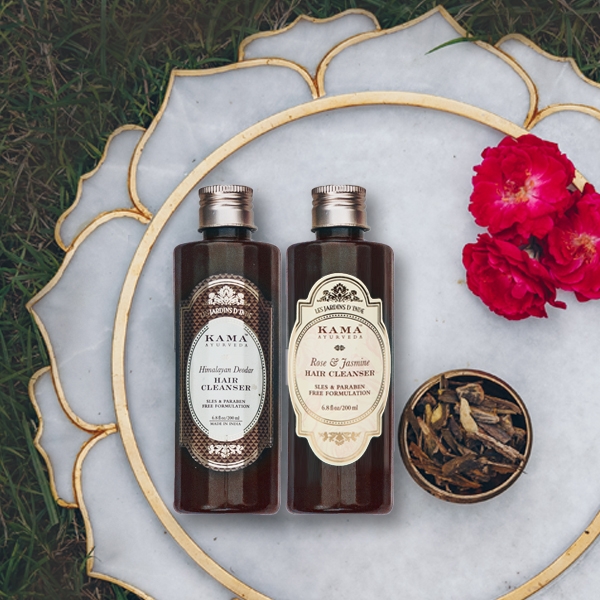 FOR HER: The duo of Rose Jasmine Hair Cleanser and Conditioner with pure extracts of Hibiscus, Soybean and Aloe Vera provide restorative care for damaged hair. This regime is particularly well-suited for hair that's habituated to regular colouring and styling.
FOR HIM: Himalayan Deodar Hair Cleanser and Conditioner carry over that intoxicating perfume of Deodar (Cedar Wood) from the face cleanser in the same range. The enriching extracts of Hibiscus, Soybean and Aloe Vera and Amla (Indian Gooseberry) provide lightweight body and glossy bounce to hair that matches the dapper outfits and accessories.
ON-THE-GO REFRESHMENT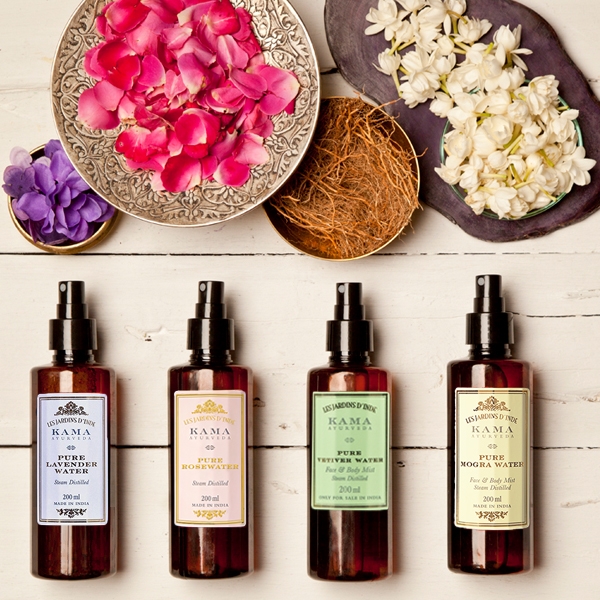 A few spritzes of Kama's Pure Lavender Water, or Vetiver Water will also work like magic. They both have a psychological impact on stress and anxiety. These cooling, steam-distilled waters are indispensable for sensitive, Rosacea-prone, and combination-skin types. If it's just temporary dryness/flakiness that's bothering you, you might want to give the Pure Rose or Mogra Water a go.
COUPLE'S THERAPY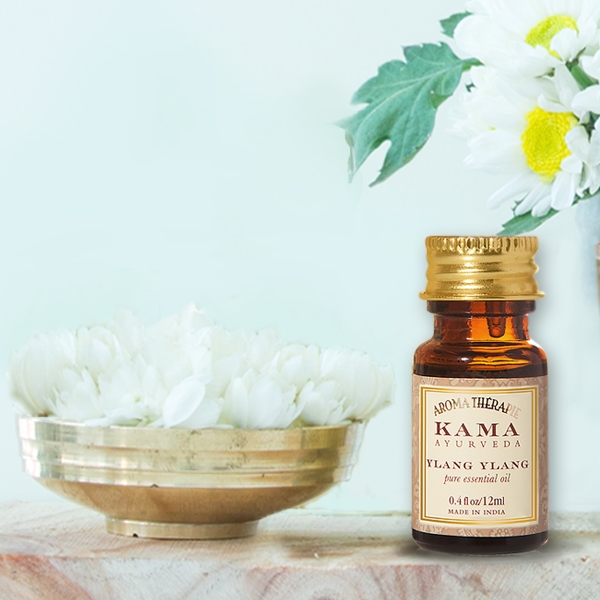 Before you say 'I Do,' (and ideally, every day after!) add a few drops of our aphrodisiacal Pure Ylang-Ylang Essential Oil in your bath-water. Known to induce strong feelings of awareness, confidence and self-love, this is perfect for some private time-out from the world, the people in it, and all the problems they create for those in love.