Hair Spa is a comparatively modern term that became popular in India only in the last decade. However, using nourishing treatments to strengthen your hair was a prominent practice even during ancient times. 

Ayurvedic texts reveal that during the Vedic period, women "oiled their hair with Coconut oil scented with Jasmine, Rose, or Sandalwood." Sounds lovely, right? This wonderful practice of hair oiling is one way to give yourself the hair spa experience at home.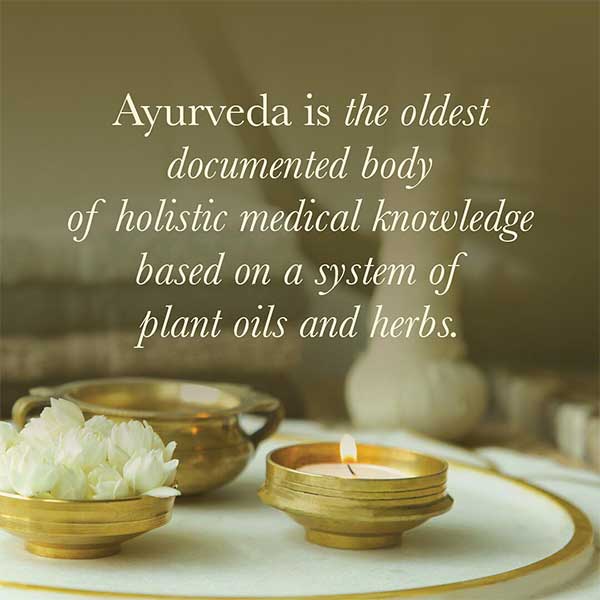 In this article, we'll cover everything that you need to know about the hair spa. Let's get started with the basics.
What Is A Hair Spa?
A typical hair spa consists of oil massaging, shampoo, hair mask, and conditioning. Together, these steps help recover the hair's shine and moisture, which is often lost due to pollution and dryness. 

A hair spa treatment's primary function is to improve your hair's texture and overall shine. Think of your hair spa as a "hair rebirth therapy." It restores vital oils and moisture to your hair roots.

Apart from providing numerous benefits to your hair, it also helps to relax and de-stress. Did you know that many of our major marma points (sites of vital energy) are located at the scalp? The head massage helps secrete serotonin and melatonin, creating a calming effect on the body and mind.

Top 5 Benefits Of Hair Spa
Just like a facial or a face clean-up cleanses and rejuvenates our skin to bring out the natural glow, a hair spa brings out the natural luster of hair. A monthly hair spa is recommended to nourish the scalp and make the hair roots stronger. In this section, we'll look at some of the top benefits of a regular hair spa.
1. Strengthen Your Hair Follicles
Do you know what determines the ultimate strength of our hair strands? The hair roots, also known as the hair follicles, form the foundation of our hair. Well-nourished hair follicles mean more robust and healthier looking hair. 

Unfortunately, many factors like poor diet, overuse of chemical products, and pollutants in the environment weaken the hair roots over time.

When we massage hair oil to our scalp as a step of the hair spa process, our hair follicles get moisturized. The application of a suitable hair mask is also extremely beneficial. Therefore, a monthly or bi-weekly hair spa is a great practice to keep your hair roots healthy. Compliment this ritual with a balanced diet with a healthy dose of nuts every day, and you're all set to keep your follicles strong.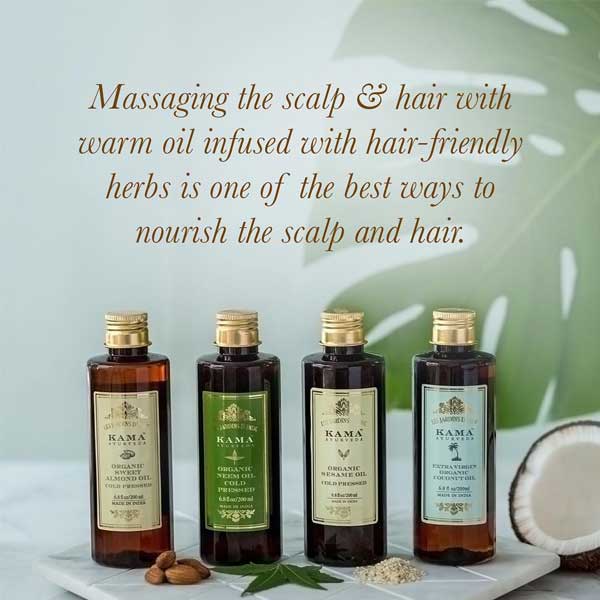 2. To Recover From Hair Damage

Environmental pollution and sun exposure are not the only factors responsible for hair damage. Did you know that your hair is continuously getting damaged even while you sit indoors in an air-conditioned environment? Your hair dryness is often a sign of hair damage, and the way to fix it is to provide your hair with intense conditioning. 

Regular hair spa treatments not only moisturize the hair but also increase its ability to hold moisture. The overall texture of hair improves as hair recovers from damage.
3. To Maintain Oil Balance In The Scalp
Some of us have a dry scalp while others suffer from oily scalp problems. Either way, balancing the natural oils produced by the sebaceous glands in our scalp is the key to healthy hair growth. If your scalp is too oily, it attracts dirt and dust. While on the other hand, a dry scalp could cause itching in dandruff.

Your spa treatment should be unique, and it should address your specific concerns. For instance, if you have a dry scalp, you can benefit from adding Cinnamon or Lavender Essential Oil to your head massage oil. For an oily scalp, you can add Peppermint or Tea Tree Essential Oil.


4. To Boost Blood Circulation And Reduce Stress
In Indian households, it's a common practice for lovers, parents, and children to give each other scalp massages. This practice has profound benefits as it reduces stress, induces sound sleep, and stimulates hair growth.

An essential step of the hair spa treatment, head massage is well-known for promoting blood circulation. With better blood circulation, the hair follicles receive more oxygen and nutrients, thereby revitalizing the scalp and improving hair growth.

5. To Remove Impurities From The Scalp And Hair Roots
Some of the dirt gets accumulated deep inside our pores on our scalp. Such clogged impurities are detrimental for hair health as they hamper hair growth and could even lead to infections. 

Steaming is an important step in a hair spa treatment and is usually done after oiling (or applying the leave-in conditioner). Steaming opens up these pores and assists in the removal of the debris from the scalp. As the pores open, the nutrients can also penetrate your hair follicles better, improving your hair's growth.

Now that we know all the benefits of a regular hair spa treatment, let's learn how to do it at home. You can get a hair spa done at a salon as well. However, a lot of people prefer doing a hair spa at home for the following reasons.

It's much more affordable.
You can opt for all-natural products to prevent hair damage.
You can leave the oil overnight for better results.
You can use home-made masks made from natural ingredients.
How To Do A Hair Spa At Home?
Follow these simple four steps to give yourself a hair spa at home. Here's how you can pamper your hair without spending too much time or money. 
1. Oiling
Salon spa treatments often exclude this essential step for hair nourishment. However, when you're doing a hair spa at home, there's no reason to miss out on the numerous benefits of oiling your hair.

According to the ancient science of Ayurveda, herbal oils are the most beneficial for our hair. The centuries-old ritual of hair oiling nourishes the cells, rejuvenates dry hair, stimulates circulation in the scalp, and promotes hair growth. The oil also naturally cleanses and detoxifies the scalp and hair roots.

You can choose your hair oil based on your hair concerns. Here are our top recommendations.

Bringadi Intensive Hair Treatment Oil - If your top hair concern is hair fall, dandruff, or greying of hair, then you should use this 100% Natural herbal oil. It's a traditional Ayurvedic recipe that contains herbs like Bhringraj, Indian Gooseberry, and Indigo infused with Sesame oil.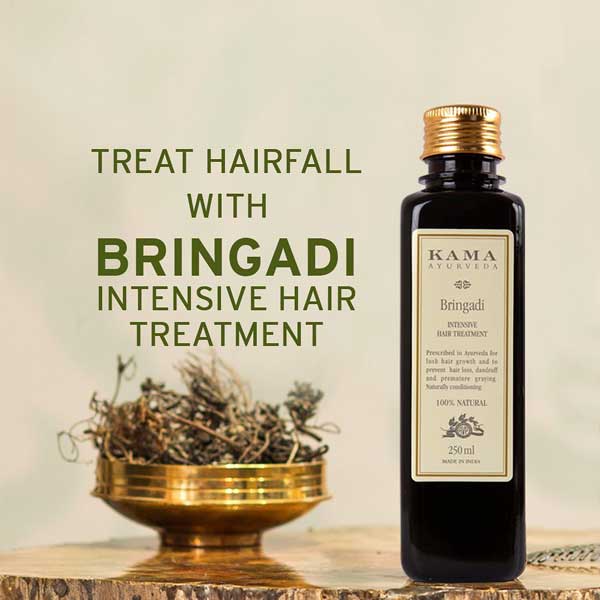 2. Extra Virgin Coconut Oil - If your hair is dry and damaged, and needs some deep conditioning, we recommend the timeless pure Coconut oil for oiling. Traditionally, Coconut oil was heated, and flowers like dried hibiscus, holy basil, and marigold petals were added to the concoction to prepare a natural conditioner. You can even add essential oils to this oil to further enhance its benefits.


3. Organic Sweet Almond Oil - If your hair is brittle, rough, and lacks luster then you will benefit from naturally conditioning Sweet Almond Oil. It's a non-sticky, fast-absorbing oil that smoothes hair cuticles and adds luster to damaged hair.


4. Organic Sesame Oil - If your hair is heat-damaged from the application of hair dryers or straighteners, then Sesame oil is perfect for your hair. Sesame oil is also a great carrier oil and you can add other potent oils like Neem oil or Essential oils to get more benefits for hair and scalp.
Irrespective of the hair oil that you choose, the process is the same. Warm a small amount of oil, take it in your palms, and apply it gently all over your scalp and then massage it from the roots to the tips. Leave it for at least 20 minutes (you can even leave it on overnight), and then cleanse post-treatment with a Mild hair cleanser and warm water. 

If you add Neem oil, dilute it by taking 50-50 of Neem oil and suitable carrier oil. When using an essential oil, add 2-3 drops to a tablespoon of carrier oil.

2. Steaming
Steaming your hair after oiling allows the oil to penetrate deeper into the hair and scalp to better absorb the oil's nutrients. You don't need any appliances for steaming when you're doing a hair spa at home. You can provide a steam treatment to your hair by following these simple steps.

Heat water in a suitable utensil. Once the water is warm, dip a towel or cotton cloth in it and squeeze to remove excess water. 
Wrap this towel around your head. This will open up the pores and help the oil penetrate deep inside the scalp and nourish the hair. Let it stay on your hair for at least 15 to 20 minutes.
3. Wash and Condition
After steaming your hair, the next step is to wash them with a suitable natural hair cleanser. You must use only lukewarm water for this step. Washing your hair with hot water can weaken the roots and even cause dandruff or itchy scalp problems. Use a conditioner and then wash it off. After washing your hair, let them dry naturally. Do not use a blow dryer.

4. Hair Mask
The final and the most important step of a hair spa is the application of a hair mask. An ideal hair mask is customized to suit the requirements of your hair. However, a hair mask's primary purpose is to lock in all the moisture content and nourishment into the hair.

You can prepare your hair mask by using natural ingredients to get the best benefits. According to Ayurveda, a hair mask or 'Shiro Lepa' is one of the best treatments for hair and scalp. Here are a few popular Ayurvedic hair masks that you can experiment with.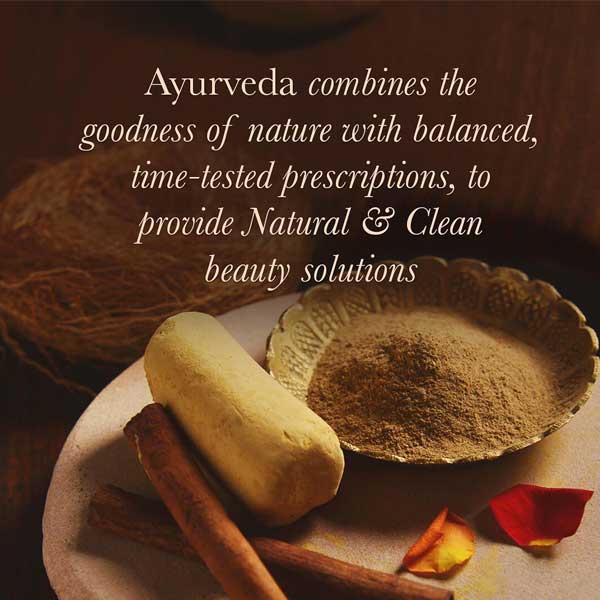 1. Amla, Reetha, and Shikakai Hair Mask
Mix two tablespoons of Amla juice, a tablespoon of Reetha powder, a tablespoon of Shikakai powder, and two tablespoons of Rose Water. Make a paste and apply it all over your hair and scalp. Wash it after 30 minutes. This mask will restore natural luster and prevent dandruff.

2. Coconut Milk and Honey Hair Mask
Combine four tablespoons of Coconut milk, four tablespoons of crushed Hibiscus, and three tablespoons of Honey to prepare a thick paste. Apply the paste on your hair and scalp. Leave it on for 30 to 40 mins before washing. 

3. Aloe Vera Mask
Aloe Vera has restorative properties that help in keeping the hair strong and healthy. To use Aloe Vera as a hair mask, you can apply it directly on your scalp and hair or mix it with Almond oil or Coconut oil. Rinse it off after 20 minutes. 

You can also prepare your own hair masks by using other hair nourishing natural ingredients like Avocado, Curd, Eggs, Apple Cider Vinegar, Honey, Onion juice and even Bananas. 
Conclusion
Hair spa treatments contribute to a healthy scalp and nourished hair. They should be done at least once a month to achieve the best results. In this article, we share a simple 4-step process to do hair spa at home. You can now treat your hair with this beneficial hair therapy without spending on expensive salon hair spa treatments. If you're using only natural products for your hair spa, you can even do it once every 15 days to get more glossy hair and reduce hair fall.

Along with a monthly hair spa, follow these simple tips to take care of your hair post-treatment.

Avoid using heating appliances to style your hair.
Do not tie your hair too tightly as it might lead to hair breakage.
Cover your hair with a hat or a cotton cloth when you step out in the harsh sun.
Use natural and organic hair care products instead of chemical products.
Include more protein and iron in your diet. Also, eat nuts regularly.
If you colour your hair, use only natural hair dyes.
Avoid high intake refined oils, salt, starch and sugar as they weaken the hair roots.