The recent surge in the number of people highlighting or dying their hair makes it seem like hair coloring is a recent phenomenon. However, this isn't true. The art of hair coloring is centuries old! In the ancient times, people simply used plant-drives natural dyes like Henna and Indigo to dye their hair. 

Among all-natural dyes used across the world, Henna is the most popular and it isn't without reason. Apart from being an amazing ingredient to naturally dye hair, henna also strengthens, conditions and nourishes your hair from deep within!

Are you thinking of using henna on your hair? If yes, then this guide to using henna to dye and condition your hair will educate you about the various benefits of applying henna on your hair, guide you how to color your hair using henna dye and conclude with some of the best Henna hair masks that you can use to condition your hair. 
What Is Henna?
Henna, also known as Hina, is an evergreen and flowering plant which belongs to the loosestrifes family. Even though most people associate Henna's origin with India as it forms an integral tradition of Indian weddings, the origin of Henna using henna for beauty purposes was in Egypt. 

The earliest use of Henna was in 1200 BC when it was used to dye the hair and nails of pharaohs. It's even said that Cleopatra herself used henna to adorn her body. For centuries, mehndi—the art of painting henna on the body—has been believed to bring love, good fortune, prosperity, and protect the wearer against all evil.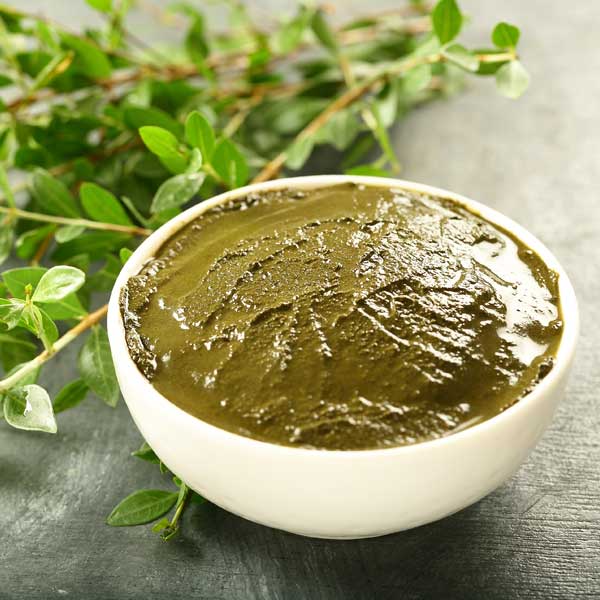 Henna is originally grown in Asia and the Mediterranean region, but today, it can also be found in the tropical and semi-arid regions around the world. It requires temperatures of 35 to 45 degrees celsius and grows on deep, sandy soil to ensure optimal production of pigment on the leaves. These leaves are dried and crushed to make a fine powder that provides the red-ish brown dye. This powder is mixed with other natural ingredients like black tea to color the hair.

It's important to note that there are actually three varieties of henna - Natural henna, neutral henna, and black henna.

Natural henna also known as red henna, produces a rich-brown stain that can darken in the days after it is first applied. Natural henna is a pure form of henna unlike neutral or black henna which may not actually contain henna, but are instead made from other plants or dyes. If you want to dye your hair naturally, without causing any damage from harmful chemicals, this is the henna that you should use.

Neutral henna as the name itself specifies, this kind of henna doesn't give any kind of colour to the hair. This powder is not from the plant Henna, instead, it is from a plant called Senna Italica. Some people use it as an alternative to henna when they want to condition their hair naturally without dyeing. 

Black henna is derived from Indigo and can contain unlisted dyes and chemicals such as PPD (para-phenylenediamine). PPD stains skin black quickly but can cause severe allergic reactions and permanent scarring if left on for more than 2–3 days. If you don't like the red tint that comes with using henna and want to dye your hair black, we recommend that you use only pure indigo powder. You can dye your hair black naturally by using Indigo Powder and Henna Powder.

Read - How to use Henna Powder and Indigo Powder as a Natural Hair Dye?

Benefits of Using Henna For Hair
Henna, best known as one of the most popular beauty ingredients in India, has been taking care of most of our hair troubles since the times of yore. Women across the country have been taking their mother's and grandmother's advice on applying henna to their hair for years, if not centuries and reaping the benefits out of it.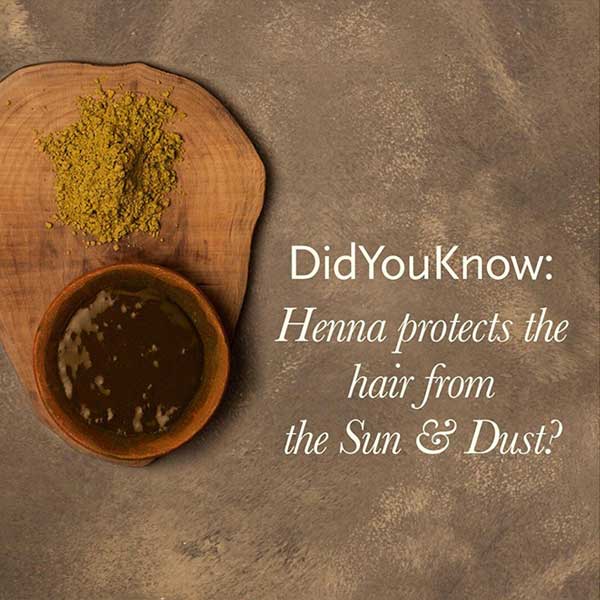 It is a go-to ingredient for every natural hair care enthusiast. But, did you know that apart from being an extremely fabulous ingredient for naturally dyeing hair, henna offers a lot of other benefits for hair? This versatile hair ingredient can be used for maintaining overall hair health. Let's discover how henna helps boost overall hair strength and growth. 

1. Henna Maintains Scalp Health
Henna has a cooling effect on the scalp. The antifungal and antimicrobial properties of henna help in maintaining the scalp health by fighting against various scalp issues like dandruff, scalp itchiness, etc. It helps in removing impurities from the hair which further helps in preventing dandruff.

2. Henna Balances PH levels and Oil production
Not only does henna helps you in keeping issues like dandruff at bay, but it is also an excellent ingredient for balancing the pH and oil production of your scalp. It helps in removing the excess oils from your hair, unclogging follicles and restoring the normal functioning of the sebaceous glands.

3. Henna Curbs Hair Fall and Boosts Hair Growth
The boosted scalp health, balanced pH levels, and unclogged pores that we discussed above help put a stop to hair fall and promote healthy hair growth. Henna not only helps in growing your hair faster but also improves the texture of your hair.
4. Henna Strengthens And Repairs Hair
The nutrients in henna help repair hair damage while also nourishing your hair. It helps to seal the hair cuticle which results in hair locks that are more lustrous. This indeed helps in improving hair elasticity.
5. Henna Conditions Hair
Henna helps in building a protective barrier around each one of your hair shafts, locking in the moisture and keeping the hair conditioned. It can be very beneficial when we use it along with other hydrating ingredients. Henna helps in minimizing issues like split ends and hair breakage.

How To Mix Henna For Hair?
While the leaves of the henna plant were used for hair care traditionally, modern India is now using henna powder instead to get the same benefits. All you need to do is ensure that you are using only 100% organic and pure Henna Powder. Any chemicals present in henna will impact the color you obtain on your hair and some of these chemicals could even cause hair damage.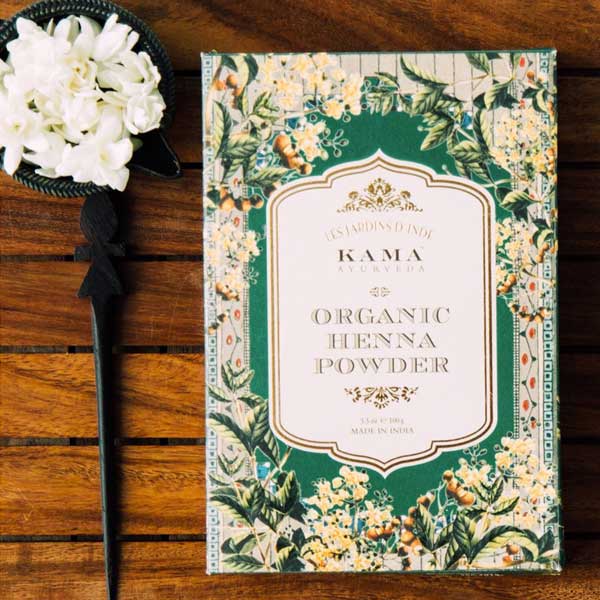 Ready to dye your hair with Natural Henna? Here is all you need to know about mixing henna for hair.

What color will I get when I use henna to dye my hair?
Henna's coloring properties are due to Lawson, a burgundy organic compound that has an affinity for bonding with protein. The color that results from dying with henna can fall into a broad spectrum, from red to orange, burgundy, chestnut brown. The longer you keep henna on your hair, the deeper and stronger color you'll get. If you wish to dye your hair black, use Henna Powder with Indigo powder.
How to use Henna to dye your hair?
Some brands recommend creating a mixture of Henna Powder and Indigo Powder to get brown hair. However, when you're using Kama's Natural Hair Colour, you only need to apply Henna to dye your hair brown naturally.

Follow these simple steps, to get brown to reddish brown hair. 

Soak the Henna Powder (100 gms for short hair, 200 gms for shoulder-length hair, 300 gms for long hair) in an iron skillet in Tea Water or Coffee Water overnight. (Adding coffee makes the red color of henna more visible.) 
Add a dash of Lemon Juice if you wish. Add Yoghurt or Egg for additional conditioning. 
On the next day, apply the paste on clean, product-free hair for 2 hours, depending on preferred intensity. 
Rinse well with water, repeating as many times as you intuitively need. Do not use shampoo.
Wash your hair with a cleansing shampoo the next day. You can choose shampoos with Ayurvedic ingredients like Hibiscus for hair. Unlike other shampoos, natural shampoos made from Hibiscus cleanse the hair without stripping the scalp from its natural oils.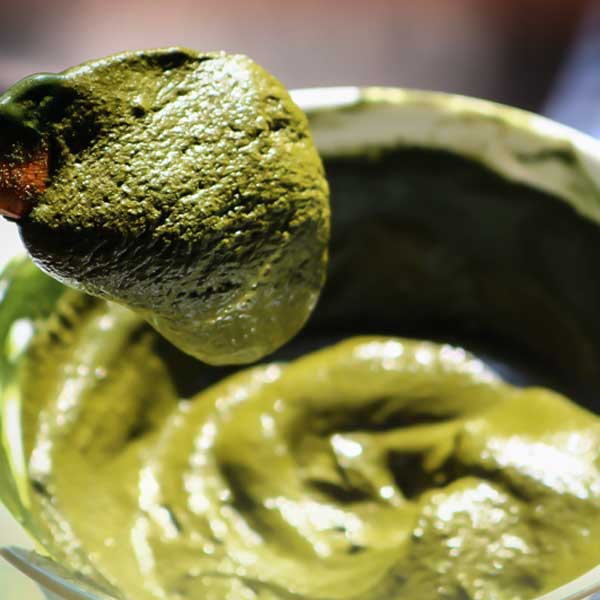 Henna itself is an excellent ingredient for boosting hair growth and strength. But for extra nourishment and added benefits, you can use it in combination with other ingredients. Below are some henna hair pack recipes that you can make from the comfort of your home. 
Henna And Amla Hair Pack
In a glass bowl, mix three tablespoons of henna, one cup of amla, and two tablespoons of fenugreek powder with a little water. Make a thick paste. 
Now, add one egg white and squeeze one lemon to the paste.
Leave the mixture to sit for about an hour.
This paste is a nourishing and protein-filled hair pack that helps in curbing hair fall and promoting hair health. As eggs are rich in protein, it boosts hair health. While fenugreek helps in clearing the scalp and reducing hair loss, henna and amla powder curb hair loss.
Henna Curd And Egg Hair Pack
Mix two tablespoons of henna and one tablespoon of Shikakai powder with a sufficient amount of water to make a paste. 
Let this paste sit overnight and in the morning, add one egg and a tablespoon of curd. Apply this mixture all over the hair and scalp and wash it off with lukewarm water after 40 to 45 minutes.
You can apply this pack once a week.
This hair pack helps you in making your hair glossy and much more manageable. It has conditioning properties and is rich in proteins. This pack removes impurities from your hair follicles without drying out the scalp.
Henna And Banana Hair Pack
Make a thick paste out of henna powder by adding a sufficient amount of water.
Let this paste sit for more than 8 hours.
Now, mash a ripe banana in a bowl and add the soaked paste to it. 
Apply the paste to damp hair and leave it on for about 5 minutes. You can apply this pack once a week.
Banana and henna pack reduces split-ends and conditions your hair. This pack helps in making your hair glossy and more manageable.
Henna And Multani Mitti Hair Pack
Make a smooth and consistent paste out of two tablespoons each of Multani Mitti and henna by adding a little bit of water. 
Apply this paste to your hair before you crash on your bed. Wrap the hair with a towel that you wouldn't mind staining it. 
Use a mild sulfate-free shampoo to wash your hair in the morning.
This pack helps in curbing hair loss caused due to oily scalps. Multani Mitti helps in cleansing your scalp by removing dirt, grease, and impurities. But, this pack is not recommended if you are suffering from sinusitis, migraine, rhinitis, or asthma as it may trigger symptoms.
Henna And Coconut Milk Hair Pack
Warm a cup of coconut milk and add 10 tablespoons of henna powder to it.
Add four tablespoons of olive oil and mix well until it is free of lumps and you get a smooth and consistent paste.
Apply to hair and leave for an hour. Then, wash it off with a mild sulfate-free shampoo.
You can apply this hair pack once a week.
This hair pack is ideal for those with extremely dry hair. Coconut milk is best known for its nourishing and strengthening properties.
Henna And Hibiscus Leaves Hair pack
Grind a few leaves of the hibiscus plant and henna together to get a consistent and smooth paste. You can also add a little bit of water to it.
Then, add a few tablespoons of lemon juice to the paste.
Apply this to the hair and leave it for about 20 minutes. 
This pack helps in controlling dandruff and maintaining scalp health. Studies have shown that hibiscus can aid hair growth.
Henna and Green Tea Hair Pack
Mix a cup of henna powder and a warm cup of freshly brewed green tea together to get a smooth, consistent paste.
Keep it for overnight.
In the morning, add a few drops of lemon juice and mix well.
Apply this to your hair and leave it on for 30 minutes.
You can do this once every month.
This pack helps in coloring your hair and covering greys. Instead of orange-red, if you prefer a brown color, you can substitute green tea with black coffee. This is ideal for those who have oily scalps. Green tea is known for stimulating hair growth.

Who knew henna could do more than just coloring? Include these henna packs to your daily routine and enjoy its benefits. Also, make sure you use organic henna that doesn't contain any kind of chemicals and additives to reap its benefits.

How To Apply Henna On Hair?
Now that you have learned how to mix henna hair packs, it's time for us to discuss how to apply henna on hair. Read the following step-by-step guide on how to apply henna to your hair properly.

Step 1: Before applying henna, you need to wash your hair with a mild shampoo. Do not use a conditioner as it can prevent henna from penetrating. Apply come coconut or petroleum jelly to your forehead, neck, and ears to prevent staining. To protect your hands and nails, wear gloves.

Step 2: Part your hair in the center after combing it thoroughly to remove all the tangles. Take a small section about 2 inches wide of hair from the topmost layer and apply henna paste liberally from the roots towards the tips using a brush. Make sure you cave the hair well. Do the same on the other sections of the hair too.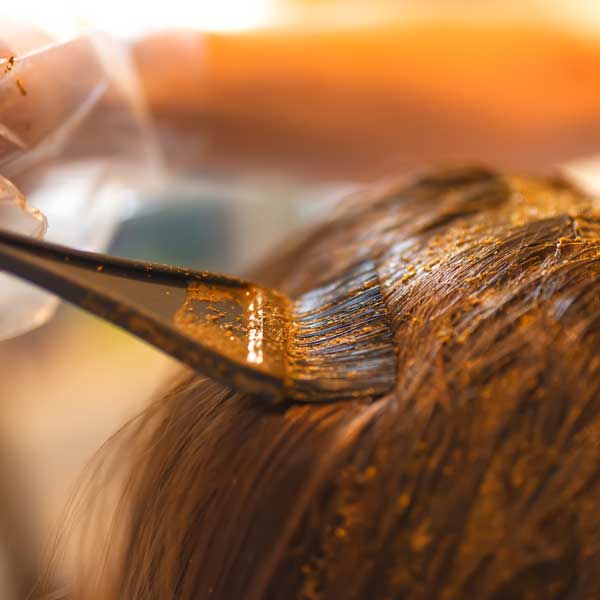 Step 3: As you move from one section to the other, twist the applied section and wrap it into a bun. You can use a clip or pin to secure it.

Step 4: Once you covered all the sections and made sure the entire hair is applied evenly, take a plastic wrap and cover your hair. This wrap will help henna to set as the cling plastic will help in keeping the henna warm and moist.

Step 5: To remove the henna, flip your hair over and pour some warm water over your hair and massage the henna off with a scalp massager comb. This helps in removing any gritty pieces of henna, But, you have to be gentle when you do this. To get the remaining henna out of your hair, use a conditioner. Rinse the hair with lukewarm or cold water.

Henna takes over 24 to 48 hours to develop properly. Initially, it appears orange, but don't worry as the color will deepen later.

Henna On Hair - Precautions And Side Effects
It is very important to make sure that the henna you are using is 100% organic. To improve the color results, most of the henna powder manufacturers use chemicals such as PPD (paraphenylenediamine) which are harmful and can result in the following problems.

PPD is an allergen that can cause adverse reactions when came in contact with the skin. You might not have a reaction from the first couple of uses. But, the more your skin comes in contact with these chemicals, the more likely you are to have an allergic reaction. (10)
Some chemicals in henna powders can also be extremely drying. They may end up over-processing your hair and make it rough, dry and unmanageable. This results in issues like bad hair texture, breakage, dandruff, and extremely unmanageable hair.
Also, if henna comes in contact with your hair, it results in redness, watery eyes, itching and irritation. In this case, immediately rinse your eyes with cold water. If the problem persists, we recommend that you visit an eye specialist as soon as possible.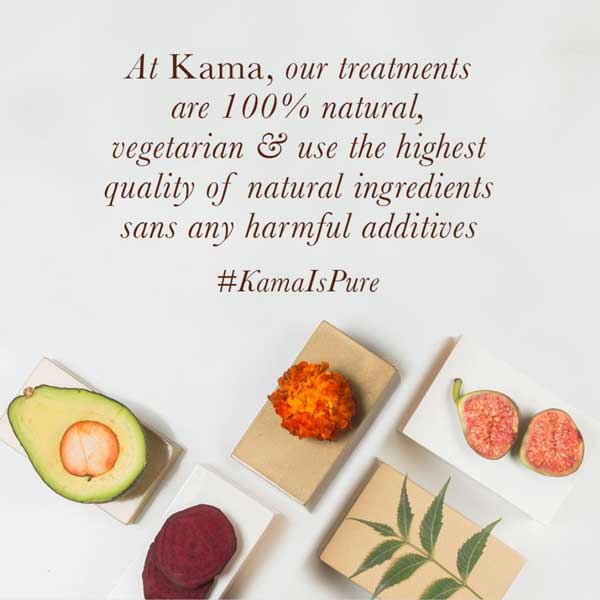 Now, let us answer some common FAQs on henna for hair.
FAQ's On Henna For hair
How long does Henna stay in your hair?

Henna is a permanent hair dye and the color is the most vibrant in the color may last between 4 weeks or less. Depending on your hair, you might need to color twice a month. Always keep in mind that henna is very hard to lift out of your hair. So, if you want to dye your hair later, it might be difficult to go for a lighter color shade.

What is the difference between natural henna and black henna?

While natural henna has a greenish-brown or dark green color and has a strong odor, black henna is black in color and has a chemical or no fragrance at all. After applying, natural henna leaves orange color and starts turning dark in 24 to 48 hours. But, black henna immediately leaves a black stain on the skin or hair. While natural henna is a product of the henna plant, black henna is made of chemicals like PPD that can be dangerous. 

Can henna make you sick?

Henna is safe for most adults when used on the hair or skin. But, sometimes if it is not natural, it can cause some side effects such as dermatitis (inflammation on the skin), itching, swelling, redness, scaling, burning, broken skin and scarring of the skin. Rarely, it might cause some allergic reactions such as runny nose, wheezing, hives, and asthma. Henna is considered unsafe when taken by mouth. We recommend not to use henna for children, especially infants.

Can I use Henna powder on chemically treated hair?

Yes, it is safe to use natural and 100% henna and indigo on chemically treated hair. However, it is suggested to wait 5-6 weeks between chemical treatment and hair coloring.

Does henna cover grey hair?
Henna, when mixed with some natural ingredients like amla powder, coffee powder, and curd or plain yogurt, can cover your grey hair.

References: