Ageing is a process that can't be stopped. It brings various evident signs along with it, be it wrinkles, skin sagging or hair greying. While having a grey strand or two or having grey hair in your mid 30's and 40's is as natural as it gets, premature greying is something that needs your attention. For Asians, it is considered as premature greying if the hair greying starts before the age of 25. The reason your hair turns grey is your body stops producing melanin, a pigment which is responsible for the colour of your hair. But, the early onset of grey hair could range from certain lifestyle choices to lack of nutrition, stress or even hereditary conditions. Before we start looking at how to tackle premature greying , let's understand the reasons responsible for it.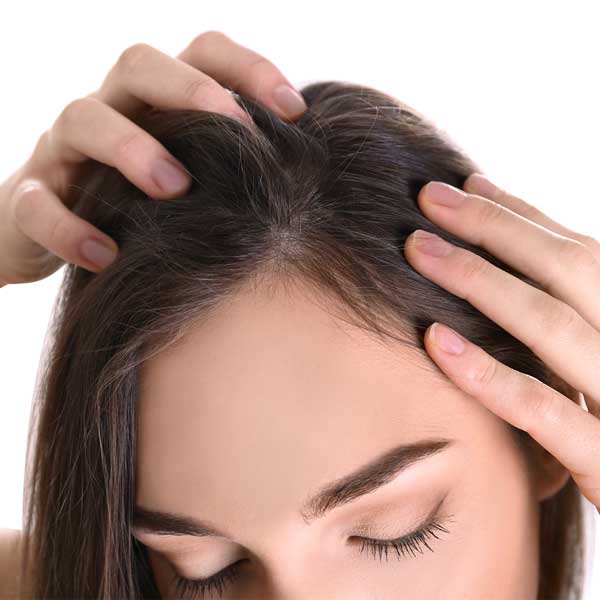 What are the reasons for premature grey hair?
Hair Greying can be caused by a number of factors, some that can be controlled and some can't. Here are the major premature grey hair causes.
Genetics
The greying genes are inherited from birth. In such cases, if you have a family history of premature greying, it's likely you'd have a similar situation as well.
Nutrition Deficiency
The lack of Iron, Vitamin B-12, iodine, copper and Omega 3 among other nutrients is also a major cause of grey hair. The lack of antioxidants in your diet also leads to the death of melanocytes, which are responsible for giving colour to your hair.
Stress
Hypertension and stress are a major contributor to the list of grey hair causes. High levels of stress leads to the release of a chemical named Norepinephrine in hair follicles. This further leads to reduction of pigment-giving stem cells present in the follicles and causes grey hair.
Smoking
Smoking, along with being injurious to your overall health, also leads to premature greying. Smoking causes oxidative stress, which reduces the melanin production and in turn leading to premature grey hair.
Can premature grey hair be reversed?
Opting for grey hair treatment can surely help in controlling and reducing greys. This includes focusing on the factors responsible for premature greying and working on them.
How to stop premature greying of hair?
If premature grey hair causes are gene related, then not much can be done to stop that. Although, for other cases of hair greying, there are many premature grey hair remedy available for you to consider.
Focus on your diet
Improper diet is not only responsible for hair greying, it also affects the overall health of your hair. So, you should shift your focus to a nutrient and vitamin rich diet. Include fish, sunflower seeds, carrots and other foods rich in Vitamin B-12, Vitamin D, Vitamin E etc. Moreover, avoid junk and processed food as they too negatively impact the pigment cells of hair.
Cover up
To reduce the exposure to sun and pollutants, cover your hair with a scarf or hat whenever stepping out. Also, try to avoid chemical exposure like bleaching or hair colouring along with heat exposure from hair styling products. This will help in keeping the hair damage to the minimum and keeping them healthier for longer.
Go for grey hair treatment
Whether you are trying to prevent hair greying altogether or looking for a solution to control the issue, there are some rituals that you can follow at your end to combat this problem. For instance, oiling your hair at least once a week with an effective ayurvedic hair oil like Bringadi Oil (enriched with Indigo) can help reduce greys. Other than that you could follow weekly hair masking rituals using DIY homemade packs with hair-friendly ingredients such as amla, shikakai, etc. Figure out where you stand on the hair greying spectrum and choose the remedy accordingly.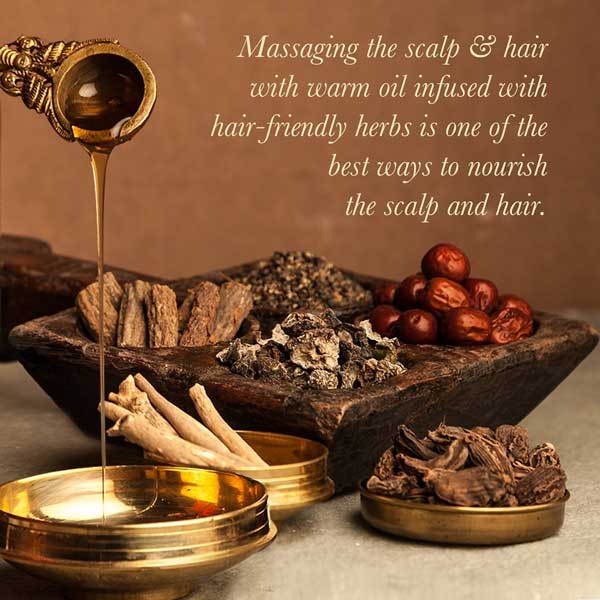 What are the home remedies for premature grey hair?
An easy answer to the question how to reduce premature grey hair lies in some easy home remedies. Here are some things you can try at home:
This is a safe grey hair treatment if you want to conceal those pesky greys without any damage. This Organic Hair Colour Kit comes with Organic Henna Powder and Organic Indigo Powder that imparts a natural colour while nourishing and conditioning them. Henna helps cover greys whereas Indigo helps give a natural  black colour to the strands when used with Henna.
To use it for colouring, mix the Henna powder with tea/coffee decoction and leave it overnight. Apply it to clean dry hair the next day and keep it for 1-2 hours. Rinse off with plain water and then mix Organic Indigo Powder with water. Apply it immediately and leave it on for 1-2 hours and then rinse. You can also use it as a conditioner by mixing the henna powder with either yogurt, egg or banana.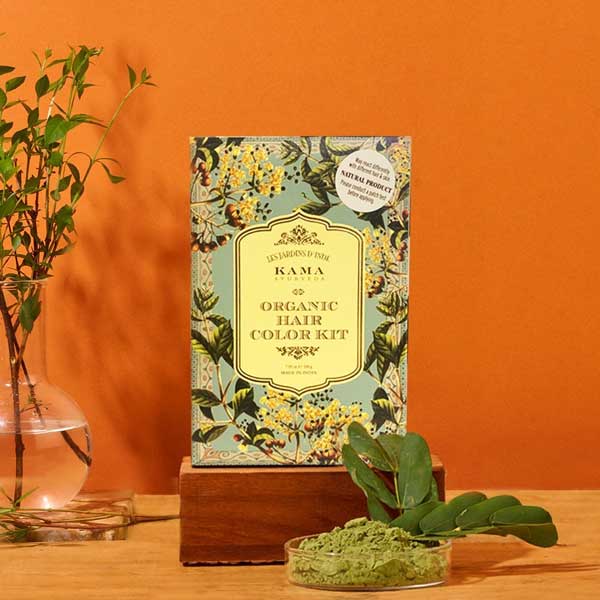 2. DIY Almond And Lemon Juice Mask
Almonds are a rich source of Vitamin E which can help with hair greying. Lemon not only makes your hair shinier but also stronger. Mix the two in the ratio 2:3 and prepare a concoction. Apply this onto the scalp and to the lengths of your hair and let it seep into the roots for a good 30 minutes. Wash it off with a mild shampoo. You can add this mask to your hair routine and repeat it 2-3 times a week.
3. Cleanse & Reduce Greying with Shikakai Powder
Consider Shikakai as a natural shampoo which finds mention even in Ayurveda. You can use it either by mixing in yogurt or using it for rinsing. To use it as a mask, mix shikakai powder and yogurt to make a paste. Then rub this paste onto your scalp and wash it off after half an hour. You can also soak shikakai in an iron vessel overnight. Boil it the next day and use it for rinsing. Regularly using shikakai will not only work as a premature grey hair remedy, but will also help in healthy hair growth.
4. Curry Leaves and Coconut Oil
This is a well known premature grey hair remedy. Curry leaves are rich in Vitamin B which helps in boosting the melamine in hair follicles and coconut oil preserves the pigment. To get the goodness of both, boil curry leaves in 2-3 tablespoons of coconut oil until they turn black. Strain the mix and let it cool. Massage it into your scalp and keep it on for 30-35 min and then rinse it off.
5. Onion Juice and Olive oil
Onion is one of the most effective treatments for greying hair and as an add on, it also encourages hair growth. Onion juice gives the hair a shine and bounce when combined with lemon juice. To make your own DIY hair tonic, combine 1-2 teaspoons of onion juice, 1 teaspoon each of lemon juice and olive oil. Massage evenly through the hair and scalp and rinse it off after an hour.
Now, with these hair remedies and solutions to premature hair greying problems, you can ease out the stress which comes with hair greying. Take a note or two from this list and get on to your healthy hair journey today!