We all know that healthy and glowing skin requires effort and regular care. But, let's admit, we get lazy and often forget about following our skincare routines. Only when it's time for a special occasion or outing, we actually get serious about taking care of our skin!
Are you one of those people who start taking your skin seriously only when faced with skin issues like acne and hyperpigmentation? If yes, then this blog is for you!
Here we're going to talk about the simplest and most effective way to get a radiant skin - a face clean up.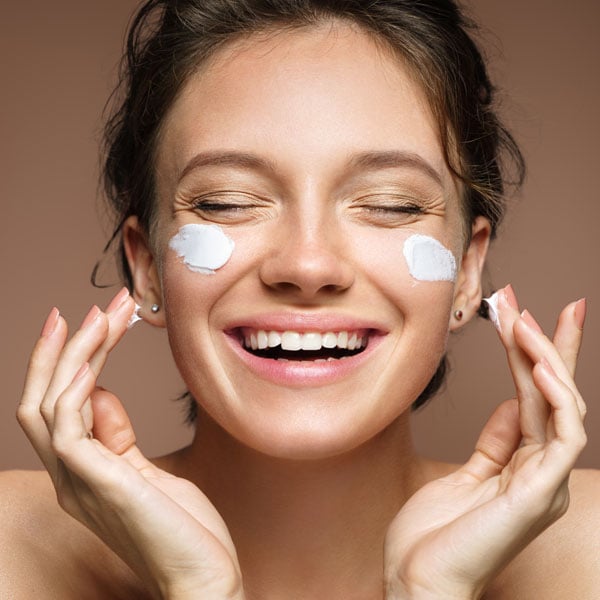 What Exactly Is A Face Clean Up?
As the name suggests, face clean-up is a simple skin care regime to get rid of dead cells and dirt. Not only it reveals a radiant skin, but also keeps blemishes and acne at bay!

The best part is that you can pamper your skin with a face clean up at home as well. All you need to do is follow the right steps in the right order and of course, use the best products for your cleanup. 

Few of the basic steps for face clean up are cleansing, scrubbing, steaming, removal of blackheads and whiteheads and applying a face pack. 

If you clean up your face twice a week, you will definitely notice a change in skin texture and appearance. All you need to do is take out 30 minutes from your busy schedule for your skin, twice a week!

Sounds simple, right?
Difference Between Facial And Cleanup
Does a cleanup seem similar to a facial to you? Let's clear out the confusion by understanding the difference between the two skincare regimes.

If you look at the basic steps, a facial and cleanup are quite similar. 

But, there's one stark difference - In addition to the basic clean up steps - cleansing, scrubbing, steaming, removal of blackheads and whiteheads, and applying a face pack, facial includes a relaxing massage as well. 

Therefore, a facial not only improves your skin texture but also improves the blood circulation.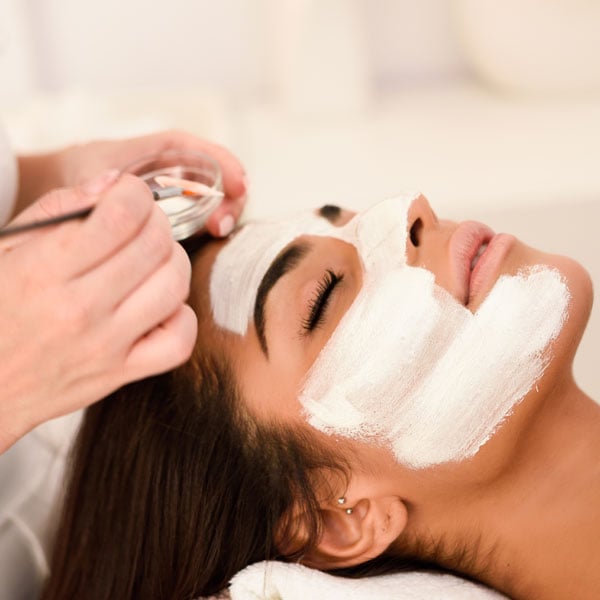 A good facial takes approximately 60 to 90 minutes and might include special products to treat specific skin problems. Since facials are more elaborate, you need a facial only once in four to six weeks. While you can do a facial at home, it's recommended to get it done through a professional only. 
Face Clean Up Guide - 6 Simple Steps
Inspired to try out a face clean up at home? We'll make it easy for you by explaining the simple steps and identifying some of the best products for you to use! 

Using natural ingredients or all natural products is recommended for regular skin care regimes as they give the best results without depleting the skin of its natural moisture. For a regular skin care regime like face clean up, you're better off not using any products with harsh chemicals. 

We know how difficult it is to stick with complex regimes, so we've made this one really simple to follow.

Let's start with the first basic step.

1. Cleansing
Start by checking if your face has any residual makeup. You can use all natural make-up remover to gently remove any leftover makeup. All natural make-up remover is kind on sensitive skin and replenishes dehydrated skin.

Start by applying the make-up remover your skin massaging gently, with circular movements. Pay attention to sensitive areas (eye-lids, under-eyes), and stubborn makeup (lips). Use only damp tissue/cotton/washcloth to wipe off, for fuss-free cleaning.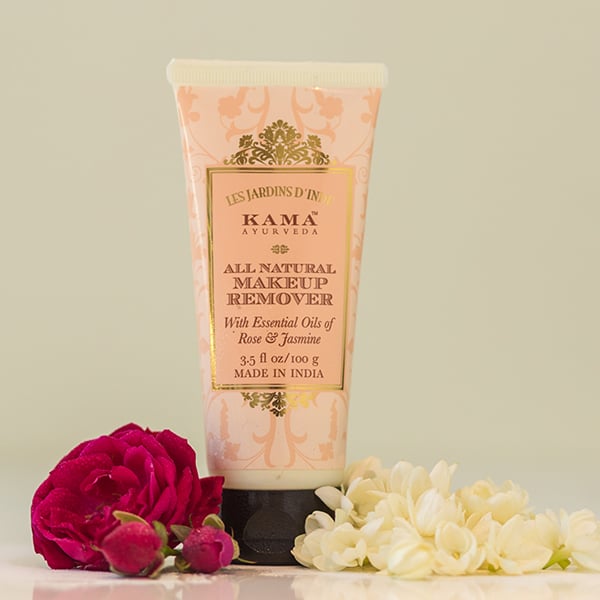 For the next step of cleansing, wash your face thoroughly with a mild cleanser, and pat the skin dry with a soft towel. Do not use hot water for this as it may dry out your skin. 

This method of cleansing is called double cleansing. Since a cleanser alone can't remove all the dirt and makeup, oil cleaning with make-up remover helps in removing any remaining traces.

Pro Tip  - Honey is a natural cleanser. If you've oily skin, you can apply lemon and honey to your face for cleansing and then wash it off after 5 minutes. 
2. Steaming 
Once your face is clean, use a facial steamer or a container full of boiling water to steam your face. You can even add a few drops of essential oil to the water for a moisturising effect.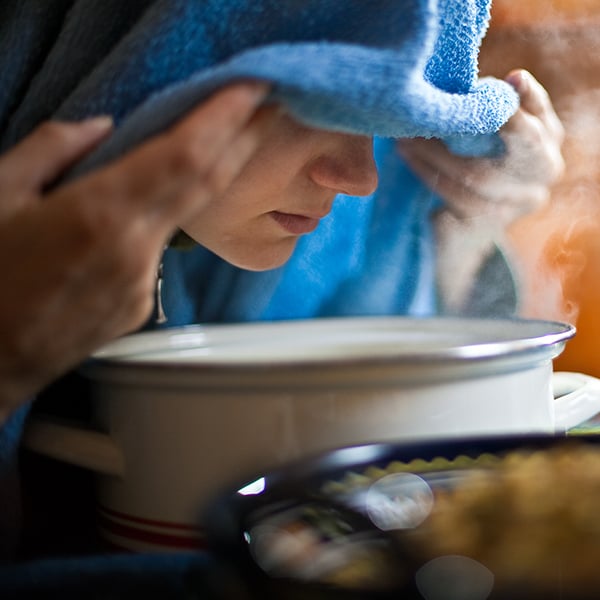 For steaming, keep your face a few inches away from the bowl or steamer and cover your head with a towel. Steam for as long as your skin can sustain (not more than 5 minutes) and then gently wipe the face using a facial tissue. 

This step is helpful for oily skin. Steaming also helps remove toxins, cleanses your face even further and aids in getting rid of blackheads and whiteheads. After steaming, you can use a blackhead remover to start scraping the stubborn blackheads.

Pro Tip - After steaming, you can massage ice cubes in a circular motion to your face. This will help in tightening the pores and bring the skin temperature back to normal.

3. Scrubbing  
Do you know why your skin appears dull? It's because of the dead skin cells that accumulate over time.

This brings us to the third step of the face clean up - Exfoliation.

Exfoliating your skin is a great way to get rid of these dead skin cells and it also prepares the skin to absorb other products better. Choose a natural scrub that is gentle on the skin. Use it to scrub your face for about 3 minutes. Avoid putting too much pressure while scrubbing as it can damage your skin. Leave it on for about 3 minutes before you wash it off. 

Unlike the chemical scrubs that have plastic microbeads, choose herbal face scrubs that are made with natural substances that give an exfoliating effect to the skin.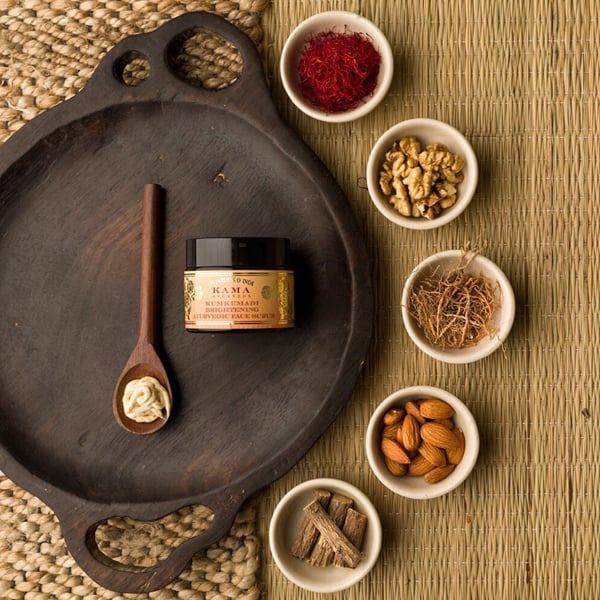 For instance, Kumkumadi Brightening Ayurvedic Face Scrub has finely ground Sweet Almonds - rich in Vitamins E & D. It nourishes and nurtures the skin while lifting away pollutants and impurities for a glowing complexion. 

Pro Tip - You can mix equal parts of brown sugar and lemon to prepare a scrub at home and exfoliate your skin naturally.
4. Applying Face Pack 

The idea of putting on a face pack and relaxing is so soothing! But a face pack (or a face mask) does a lot more than just calming your nerves.

Irrespective of your skin type, the application of a moisturizing face pack makes your skin soft and improves your skin tone. However, it's important to pick a suitable face pack for your skin type.

Apply the pack over your face evenly and relax. Leave it on until it dries, which is generally about twenty minutes to half an hour. Once dry, wash the mask off with cold water and pat dry.

Pro Tip - If you've oily or combination skin, you'll benefit immensely from face pack that has multani mitti as the key ingredient. If you've dry skin, then you can prepare a face pack using banana, honey, and yogurt. These natural ingredients have cleansing and tightening effects on the skin.
If you've acne issues, then use special anti-acne face packs that have special ingredients that help in removing acne and scars.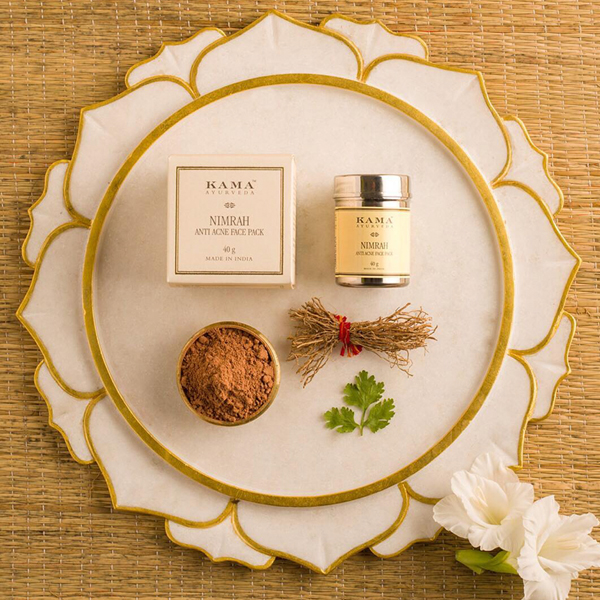 5. Toning
Toning is another important step of face clean up. It's refreshing to the skin, seals the pores and keep the skin hydrated. Use a chemical-free and mild toner as per your skin type. Read our complete guide on how to use toner for some great tips!

Kama has a range of 100% pure natural toners that you can start with. Kama Ayurveda's range of pure, steam-distilled toners include distillations of Rose, Lavender, Vetiver & Mogra that act as wonderful natural skin toners, keeping the skin hydrated and have a slight natural fragranced.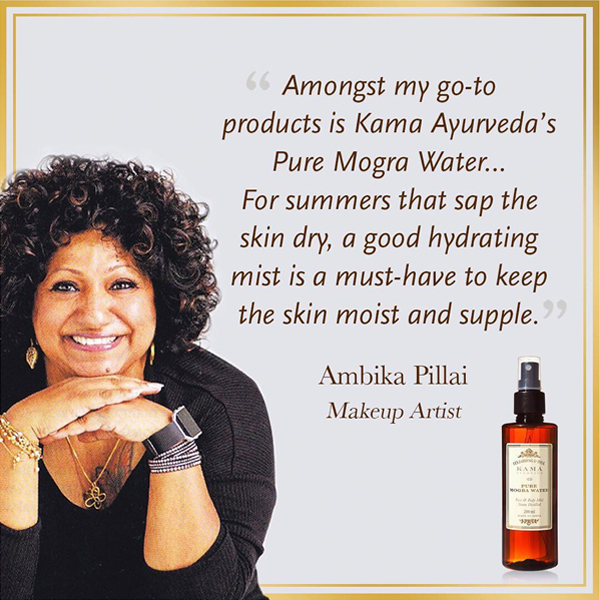 Pro Tip - Cucumber juice is a simple homemade toner that is refreshing in summers and helps in maintaining pH balance.

6. Moisturizing
Now, let's move to the final and most relaxing step of face clean up - moisturization.

Moisturizing helps to keep your face hydrated and also addresses specific skin issues. Apply a nourishing cream on your face and neck. You may even use a moisturizing serum or an anti-aging night cream if you're doing the face clean up at night.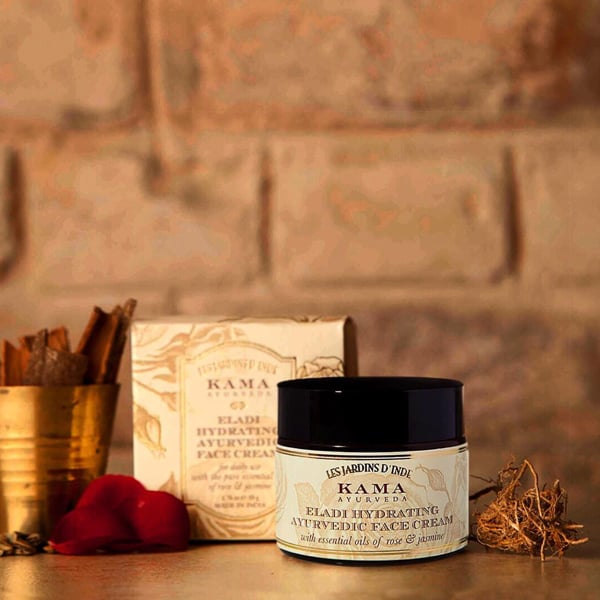 Pro Tip - Coconut Milk, Sesame Oil, Olive Oil, and Aloe Vera are natural moisturizers. You can apply them to your face for hydration or use creams based in these natural oils. Kama's Eladi Hydrating Ayurvedic Cream is an excellent moisturizer suitable for all skin types.
Conclusion
In the end, we'd like to conclude by summarizing the many benefits of a face cleanup. 
 ● Regular face cleanup keeps your skin free of excess dirt and impurities.
 ● It ensures that your skin remains refreshed and rejuvenated. 
 ● It keeps the skin pores unclogged and clean which helps in reducing breakouts and other skin issues. 
A face clean up twice a week keeps the skin hydrated and prevents skin issues caused by dryness, such as flakiness and itchiness. It also brightens your skin and reduces tanning and pigmentation. 
If you have a bunch of skin care products that you swear by, you can use them for cleaning your face at home. However, if you love all-natural products, you can explore the range of Kama Ayurveda products and choose the ones suited to your skin type for a face clean up.