A face mist is a water-based wonder product that provides your face with an extra dose of hydration with the help of moisturising ingredients, often packed in a convenient spray nozzle bottle. It is one of those skincare products that you can do without but including it can elevate your everyday basic routine to another level. In this article, we'll read about the best hydrating face mist for your skin, face mist uses and all the face mist benefits you can enjoy if you use it regularly.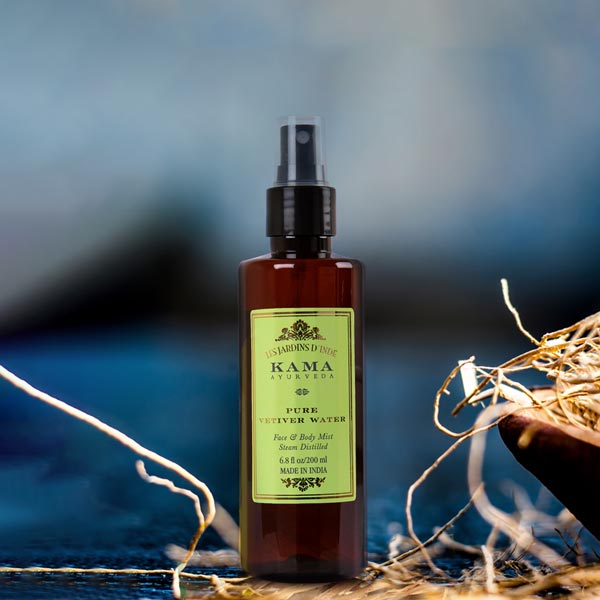 Just like it sounds, a face mist spray is a skin care product that you spray on your face. There are lots of different types of hydrating face mist out there, and for the most part they deliver an instant hit of hydration with ingredients like vitamins, plant extracts, and essential oils. They can also help manage sebum production, destress your skin and slow down the ageing process.
What is face mist?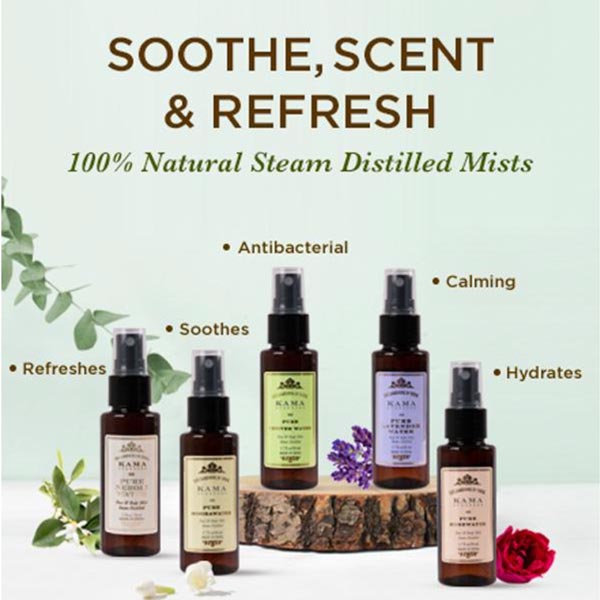 Face mist vs Toners
Face mists might have toning properties, like Pure Rosewater but not all toners serve as face mists. To explain the difference in a nutshell: facial mist sprays contain nourishing elements that keep your face hydrated and moisturised while toners are astringents that help minimise your pores.
Toners are designed to be used after washing your face to get rid of debris, grime, and impurities while also getting your skin ready for serums and moisturisers to absorb easier. They  can improve the overall appearance of your skin by keeping it dirt-free.
Face mists also include humectant and emollient substances that hydrate the face, enhance moisturiser absorption, and facilitate the application of makeup smoothly. 
Any time of day is appropriate for misting. While toner is generally used after cleansing your face, a face mist can be used during any step of your routine and any time of the day.
Face Mist Benefits
Majority of face mists available in the market focus on providing immediate hydration and are mostly perfect for all skin types. Consequently, a few spritzes will leave your skin hydrated and shining. Your face can feel drier than normal due to the chilly winter weather or could simply be in need of additional hydration and a good, hydrating face mist can help your skin get rejuvenated. Even during hot sunny weather, a face mist comes in handy to help your skin cool off and heal. 
A face mist spray is essentially a great way to prep your skin for your daily skincare routine. Instant freshness and hydration is just a cherry on top. Most face mists also come with mild, relaxing fragrances that work as aromatherapy to destress and relieve your mind.  Moreover, spritzing a face mist over your makeup look gives you a fresh, dewy finish throughout the day!
Best Hydrating Face Mist
A good, powerful face mist like Kama Ayurveda's Pure Vetiver Water is the best face mist in India as it serves multiple purposes and works as a toner for your skin which opens your pores for better absorption of subsequent products such as serums and face creams. 
The distilled vetiver water has cooling, hydrating, and toning properties with an earthy-floral scent that leaves the skin smelling and feeling fresh, making Vetiver Water the best hydrating face mist for your skin.
It is essentially the steam distilled from the roots of perennial vetiver grass grown in the famed Aligarh Region in North India. The distillation process guarantees a high level of purity and hygiene. Pure Vetiver Water also works as a natural astringent that adds vital moisture to skin while tightening and clarifying pores. You can also count on the vetiver water to balance the pH balance of the skin. The pleasant, earthy scent of Vetiver also helps to revive a tired and stressed mind.
Vetiver for skin
With natural cooling properties, Vetiver ( also known as Khus) pacifies Pitta and is prescribed in ayurveda to relieve inflammation and burning sensation on skin. It has a natural affinity for skin and is used in numerous skincare and cosmetic blends. Here are the top face mist benefits and face mist uses:
1. Balances pH of skin
Pollution and dryness in the air constantly disrupt our skin's typical pH level. Restoring the skin's normal pH level is made much easier using vetiver for skin. It protects the skin's natural acid mantle. This acid mantle aids in the defence against harmful effects of the environment, bacteria, or allergies.
2. Hydrates skin
It has water retaining properties, making it an excellent ingredient for deeply moisturising skin. This keeps your skin moisturised for a longer period of time without making it greasy.
3. Tones and clarifies pores
There is evidence that vetiver tightens skin pores and reduces excessive sebum production.  It  is regarded as a distinctive astringent that works effectively to tone the skin. It corrects, cleanses, and unclogs the pores, keeping your skin moisturised without the greasiness.
4. Cooling effect on skin
Due to Vetiver's anti-inflammatory and cooling properties, it can help you get instant relief from sun burns, rashes and post-acne wounds.
5. Anti-ageing properties
Vetiver is a fantastic anti-aging ingredient. It  is a potent antioxidant that efficiently purifies the body by removing toxins, free radicals, and other pollutants that could speed up the ageing process and cause signs of ageing to appear on the skin.
Read: Top 5 Healing Benefits of Vetiver for Skin
FAQs
Are facial mists good for your skin?
Skin has to be well moisturised in order to feel young and healthy. With skin-hydrating components like vetiver, rose water, essential oils, among others in a convenient spray container, a face mist assists our skin in doing just that. The majority of facial mists are designed to hydrate dry skin and revive dull, dehydrated skin. 
Depending on the contents, mists can prep your skin better for applying makeup, increase hydration, aid in the absorption of other skincare products, and tackle a variety of various skincare conditions.
How to use face mist?
It's really easy to use face mist spray. Here are some simple guidelines to help you:  Before using your face mist, give it a good shake. Don't forget to close your mouth and eyes and also avoid inhaling for a moment.  Holding the bottle 6 inches away from your face, spray 5-6 times all over your face. A good mist gets absorbed quickly and you're ready to go within seconds! Repeat this 2-3 times a day whenever your skin feels parched.
Is face mist the same as moisturiser?
No, a face mist can only be used as a supplement to your moisturiser not as a substitute. Moisturiser is cream or gel based and is heavier than face mist, which is usually oil or water based.
Which is better: serum or mist?
Both products deliver healthy active ingredients to your skin so in case your face mist has the desired nutrients and ingredients your skin needs, you can skip using a serum. It all depends on the ingredients in your mist or serum and targeted your skin concern.
So now you know what face mist is, its benefits and the best face mist in India! Start treating your skin better NOW.
Sources
https://www.researchgate.net/publication/328784622_Effect_of_spraying_of_fine_water_particles_on_facial_skin_moisture_and_viscoelasticity_in_adult_women
https://clinicaltrials.gov/ct2/show/NCT01939964
https://onlinelibrary.wiley.com/doi/full/10.1111/ics.12678
https://www.mdedge.com/dermatology/article/246243/aesthetic-dermatology/vetiver-more-pleasant-aroma