A lot of you are missing the in-store experience at your favourite Kama Ayurveda store. To make this pandemic a whole lot easier, we are happy to announce complimentary Online Beauty Consultations with our Ayurvedic beauty experts. That's right, you can schedule a slot with a Kama Ayurveda expert to address your beauty concerns or customise your beauty routine.
At Kama Ayurveda, you can schedule a virtual skincare consultation, 
in your preferred language 
at a convenient time
in the comfort of your home
and have the same in-store experience, as ever before. 

Here's how you can make most of Kama Ayurveda's Online Beauty Consultations…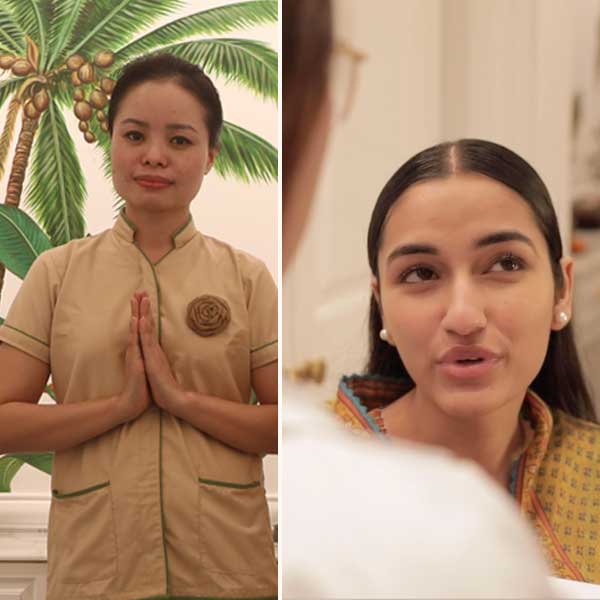 Know the efficacy of your current regime
Is your current skincare routine suited for your skin type? Get an Ayurvedic expert to weigh in.
Worried about hairfall?
Excessive hair breakage can cause unwanted stress. Get tips on products that have clinically proven to reduce hairfall as well as changes in diet & lifestyle that can make a difference. 
Customise your beauty routine
Each of us are unique and when it comes to skincare and haircare, a one-size-fits-all approach may not work for you. Make most of your virtual skincare consultation to customise a beauty regime that addresses your concerns.
Get your beauty queries answered
"Should I apply sunscreen when indoors?"

"Which do I apply first: serum or cream?"

Get your queries answered from our experts in the convenience of your home.

Here's How You Book A Virtual Consultation
Do you like what you hear? Great, to book an appointment, here's what you need to do.

Head to /virtual-consultation
Fill in a few details about yourself 
Select an expert who speaks your preferred language.
Pick a date and time that suits you best.
And you're all set!

Stay updated on Ayurvedic beauty by following us on Facebook and Instagram.
About the Reviewer
Dr. Kanchan Kachroo
Certified Ayurvedic Doctor (Central Council of Indian Medicine) working in Kama Ayurveda as an Assistant Training Manager.