Our skin needs moisture for crucial reasons. A healthy amount lends skin a supple sheen on the outside. Internally, moisture helps skin retain its elasticity and firmness. Human skin renews and regenerates itself frequently. So, the constant exposure of newer (more fragile) skin to environmental pollutants and aggravators, renders it vulnerable to dehydration and free radical damage.
Our skin is our largest organ – something we tend to forget very easily! We also take our skin's resilience and its ability to repair itself for granted. The unpredictable degrees of intensity in weather changes during the Monsoon Season remind us of our nonchalance and neglect rather easily.
HOW SKIN SUFFERS DURING THE MONSOONS
Ayurveda says humidity increases during the rainy Season, which is particularly bothersome for oily and acne-prone skin types. The high humidity coupled with the lingering heat of a Summer past, leads to excessive sebum production and greasy countenance. Your face becomes a sticky canvas that invites dust, dirt and sweat, making it easier for them to 'set in' and 'stick.' The clogging of skin pores increases the chances of bacterial proliferation and acne breakouts; and additionally, the added complication of a dull, uneven and lifeless complexion.
Regular skin cleansing will efficiently prevent breakouts and protect against future bouts of acne. But, we have all made that mistake of confusing regular cleansing with overenthusiastic cleansing, which tends to dry our skin out. This sends our skin's protective instincts – and sebum secretion – into overdrive, because the greater the dryness induced by over cleansing, the more active the sebaceous gland activity. This brings us back to square one with the acne problem and sets a vicious circle into motion.
ACCEPT THE SKIN YOU ARE IN TO HELP IT HEAL
Accept the skin type you have and work with it. Reign in your impulses and settle into a routine that helps you to treat your skin better, with the attention it deserves.
The Monsoon showers may call for a meticulously planned regimen, but Kama Ayurveda's Organic Neem Oil makes for a perfect top-to-toe solution. It helps cool an itching scalp, keeping it clean and infection-free with its natural antibacterial properties. It is known for its ability to keep dandruff, and bump and boils on the scalp at bay. Neem Oil provides effective oil control for skin as well and is highly recommended as a spot treatment for facial skin. Mixing it with a suitable carrier oil such as Coconut or Almond and applying it only on affected areas can help control acne and blemishes, leading to visible improvements in skin clarity and texture. This applies to the rest of the body too, for treating rashes and body acne. We recommend equal ratios of Neem Oil and your preferred carrier Oil, in terms of measurements and quantities.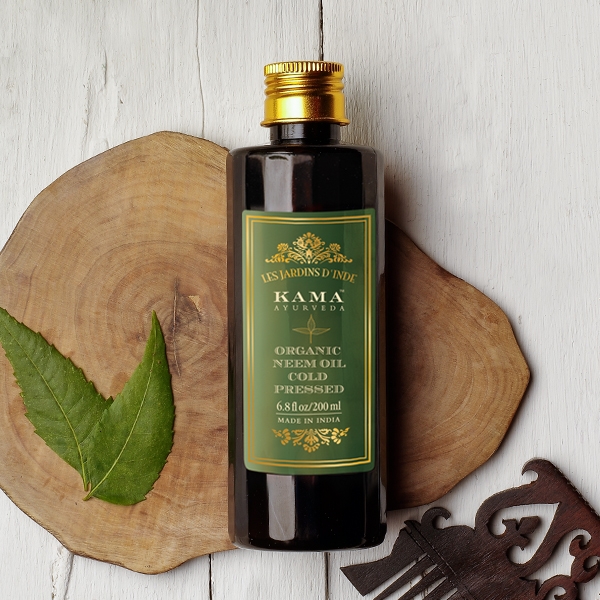 The perfect accompaniment to this for facial skin treatment includes our Anti Acne Cleansing Foamand Nimrah Anti-Acne Face Pack. The Foam is lightweight and absorbed easily by skin. It combines the time-honoured blood purification and reparative properties of Neem and Tulsi; with natural astringent Tea Tree, that minimises the appearance of enlarged pores for a toned and smooth texture. Nimrah combines Red Sandalwood, Ashwagandha, Coriander, Liquorice and Lodhra. Together, they provide relief from clogged pores, prickly heat, and acne, while helping with the evening out of a blemished complexion, through progressive use.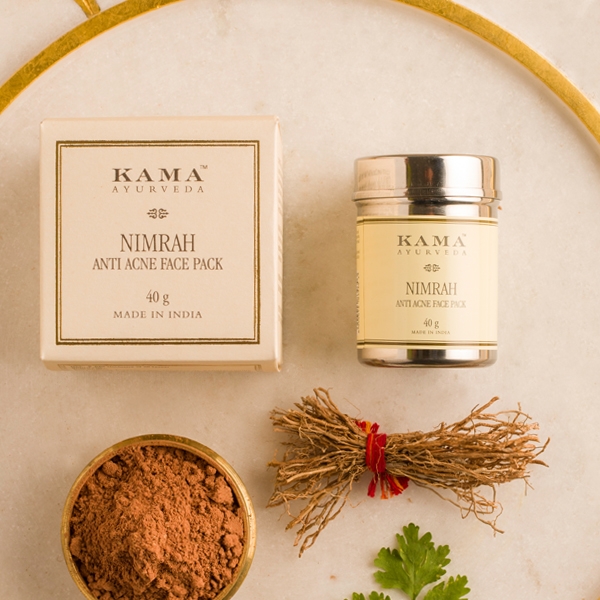 For a refreshing change in your daily bath and body rituals, try one (or all?) of the handmade Soaps in our Three Traditional Treatment Soap Box. It contains the Sugar & Tamarind Deep Cleansing Soap, Turmeric & Myrrh Skin Brightening Soap, and Red Sandalwood Ayurvedic Soap. Tamarind helps restore skin elasticity, while Sugar acts as a mild, but effective exfoliator. Earthy Turmeric and sensuous Myrrh encourage healthy skin cell renewal and blood purification, helping the revival of smooth, clean and younger-looking skin.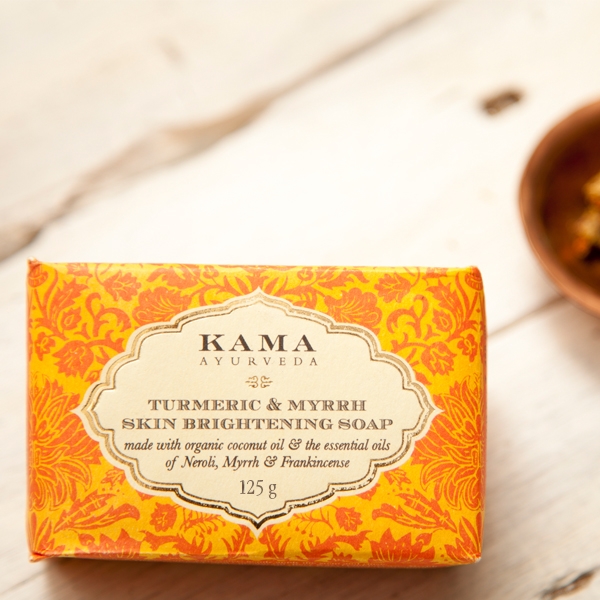 If you are constantly on the move even in the inconvenience of Monsoons and need something to uplift and refresh your Senses, try our soothing Pure Lavender Water as a face and body mist. Or, you can opt for relaxing and grounding Pure Vetiver Water, with its distinctive fragrance – after all, what is Monsoon romance and poetry without the smell of wet earth?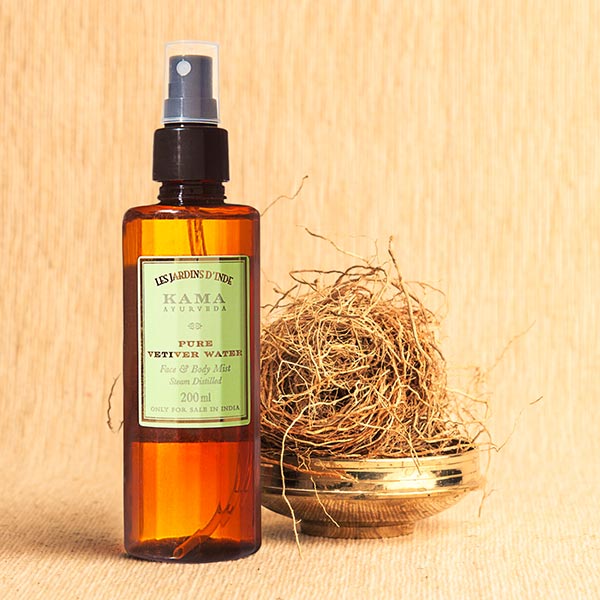 Kama Ayurveda has all the Monsoon skincare answers, backed by the timeless reliability, purity and efficacy of Ayurveda. Why not leave all your worries around skincare with us and enjoy the whimsical allure of the beautiful Monsoons?