In a world where acceptance and understanding are vital, we are honoured to power the NAZ Dost Helpline,  a lifeline for the LGBTQIA+ community & their families. In association with NAZ Foundation, the helpline provides a safe and inclusive space where individuals can find support, guidance, and resources. Let us embark on this journey together, celebrating diversity and empowering one another.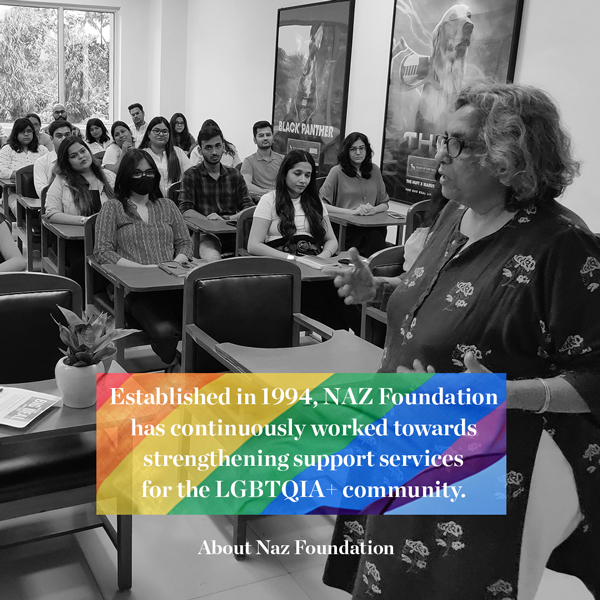 From personal issues, and societal pressures to workplace bias and lack of equal opportunities, the LGBTQIA+ community can reach out to a team of trained counsellors to seek the support they need.  We encourage people who want to educate themselves on sexual identity & gender orientation also to reach out.  NAZ Dost Helpline provides free-of-cost support and guidance while ensuring your confidentiality.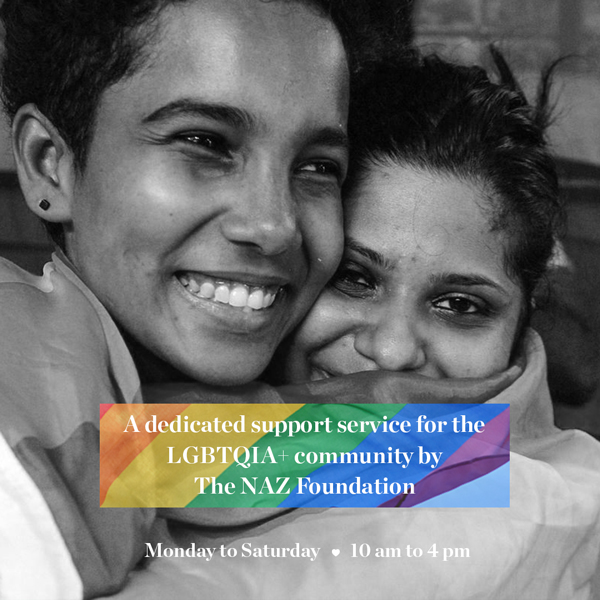 Who can call NAZ Dost Helpline?
NAZ Dost Helpline warmly welcomes individuals from the LGBTQIA+ community who may be facing challenges, seeking guidance, or simply need a listening ear. Our dedicated team is here for you, without judgement, ready to lend a supportive hand.
What does the helpline offer?
Manned by trained counsellors from 10 am to 4 pm, the NAZ Dost Helpline is equipped to address many important issues. We offer:
Information about sexual health, safe sex practices, and more.
Aid in discovering one's gender identity and finding self-acceptance.
Family counselling to foster understanding and acceptance.
Assistance with relationship issues to help navigate the complexities of love and connection.
Support for handling mental health concerns, along with referrals to certified psychologists and psychiatrists on a pro-bono or a sliding-scale basis.
Support for individuals with alternate gender identities who find themselves in straight marriages.
Support in addressing the challenges of coming out and providing resources for a smoother journey.
Legal referrals to help navigate issues related to sexual orientation or gender identity.
About NAZ Foundation
Founded in 1994 by Anjali Gopalan, NAZ Foundation has addressed pride, gender sex education, and HIV/AIDS issues. Their continuous efforts have contributed to significant milestones, including successfully challenging Section 377 under the Indian Penal Code, leading to the decriminalisation of homosexuality. At Kama Ayurveda, we are honoured to collaborate with NAZ Foundation, sharing a common vision of promoting well-being, inclusivity, and equal rights.NAZ Dost Helpline stands as a beacon of support, guidance, and understanding for the LGBTQIA+ community and their loved ones. Together, we can create a world that embraces diversity, respects individuality, and fosters acceptance. Reach out to us, and let us embark on this transformative journey of self-discovery and empowerment.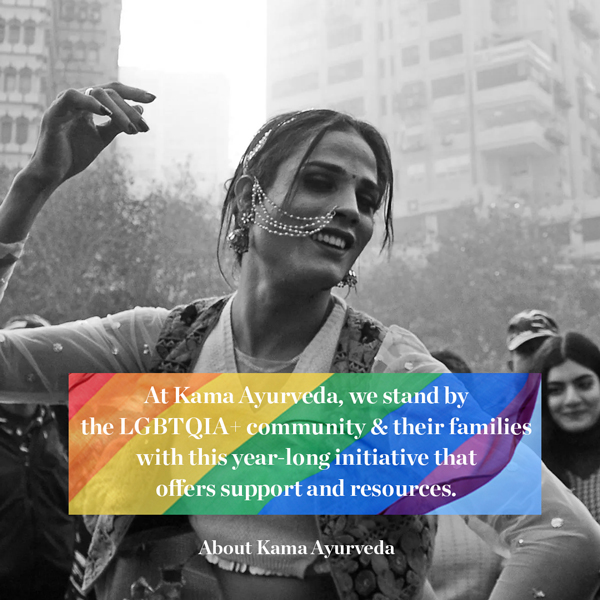 NAZ Dost Helpline Details:
Helpline: 8800329176
Days: Monday to SaturdayTime: 10 am to 4 pm