In Ayurveda, this tree is believed to be the nurturer of life, beauty and eternal health. In fact, simply sitting under this tree is said to have a calming effect on your senses, while balancing the breathing cycle. Its inner bark has been used for aromatherapy and its strong woody aroma makes it ideal for beauty and wellness like fragrances, bath and body cleansers. Most importantly, the essential oils of this magical tree, nurtures skin and keeps it youthful and radiant. This miraculous tree is the Himalayan Deodar - also known as Devadāru, which means 'the divine tree' or 'the tree of God'. And at Kama Ayurveda, our Himalayan Deodar range is enriched with the healing properties of this exquisite healing tree:
HIMALAYAN DEODAR FACE CLEANSER FOR MEN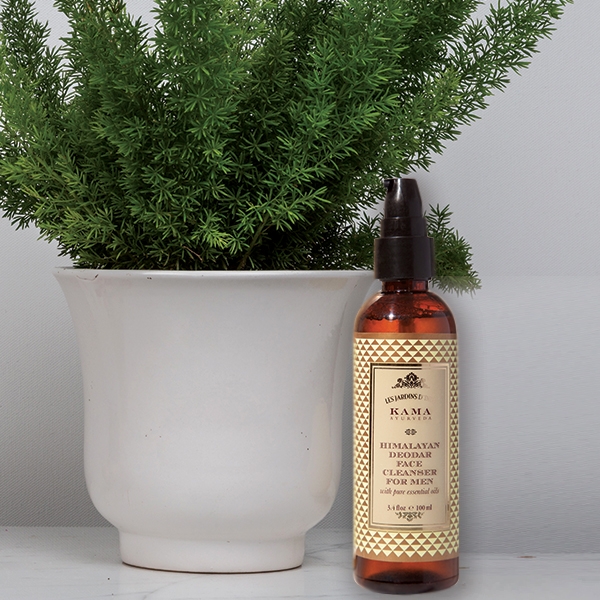 For a crispy morning, choose our Himalayan Deodar Face Cleanser. It is an exotic mix of soothing, toning and rejuvenating ingredients like pure essential oil of Himalayan Deodar, Aloe Vera and Black Cumin Seeds. This face cleanser leaves your skin pampered and well moisturised. The naturally antiseptic properties of Himalayan Deodar also protect your skin from allergies and make it shave-happy.
HIMALAYAN DEODAR BODY CLEANSER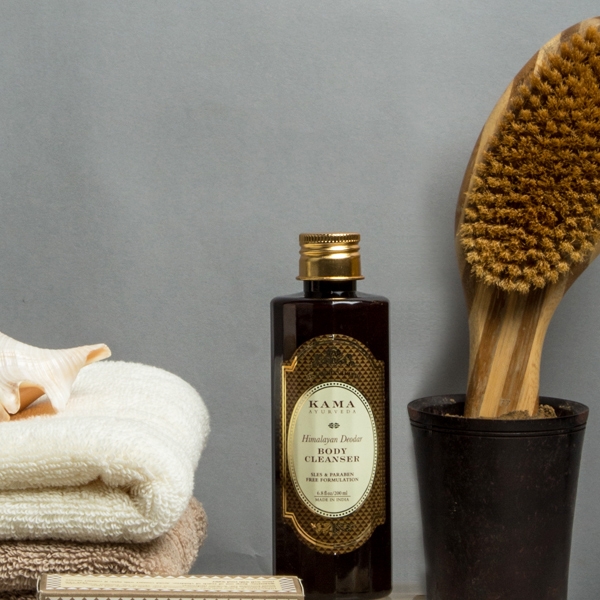 Step out, all refreshed with our Himalayan Deodar Body Cleanser. This is a chemical free body cleanser that exfoliates gently while retaining the natural oils of the skin. Lemon, Rose extracts and natural-origin Glycerin revive and refresh the body. Pure Essential Oils of Himalayan Deodar add that fresh touch of mountain-bliss. 
HIMALAYAN DEODAR SOAP FOR MEN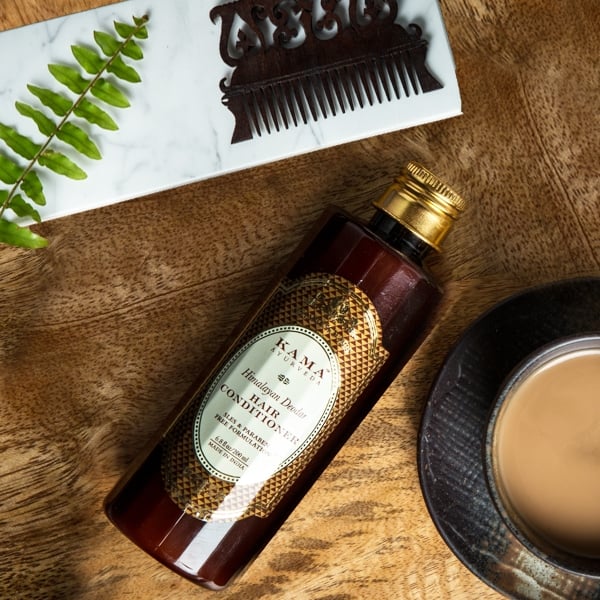 Feel pampered with our hydrating Himalayan Deodar Conditioner. This is a luxuriant hair-care product is free from hair damaging chemicals and is extremely soft on your mane. Organic and hair-growth promoting ingredients like Indian Gooseberry, Hibiscus Extracts & Aloe Vera deeply condition and repair hair. Pure Essential Oil of Himalayan Deodar help strengthen hair and make it visibly thicker, smooth and lustrous. 
HIMALAYAN DEODAR BODY MOISTURISER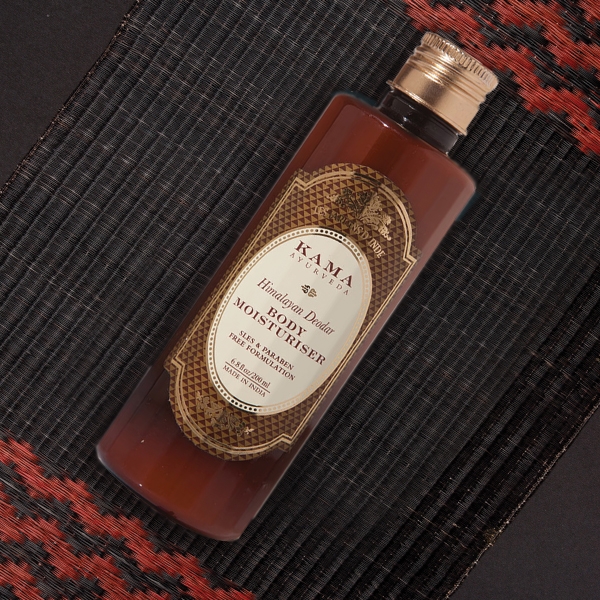 For the sensation of truly renewed skin, our Himalayan Deodar Body Moisturiser has to be on the top of your beauty regimen. An all-natural product that hydrates the skin deeply, evens texture and brightens the complexion, it is great for rough and dehydrated skin. Blended with Beetroot extracts & Aloe Vera as well pure essential oil of Himalayan Deodar, it nourishes and pampers the skin, leaving it miraculously soft and even-toned.
While the more celebrated beauty ingredients like Rose, Saffron, Sandalwood, Jasmine and so on have somewhat eclipsed Himalayan Deodar in our beauty ingredient universe, it remains one of Ayurveda's best kept secrets. Revered in Ayurvedic texts as a balancer of the body doshas, many other ancient texts also chronicle its value as a beauty enhancer for the youthful and a giver of strength for the mature. Choose a Himalayan Deodar product from our range and introduce this divine ingredient into your beauty regimen to discover its many wonders.