We love winters for how cozy and comfortable they make us feel inside our homes. Don't you just enjoy sipping on warm drinks while sitting in your room with the heater on? As fun as winters can be, there's one concern that comes with the season's onset - skin dryness that calls for exceptional winter skincare.
Skin care during winters doesn't have to be hard. We spoke to our Ayurvedic experts to understand how to take care of skin during winters. In this 8-step guide, we have incorporated their best advice for winter skincare for your face as well as your body. Let's get started with the basics
1. Create The Right Environment For Your Skin
Dehydration is one of the most common concerns during winters. We don't realize how our heating systems make the air around us very dry. This reflects on your skin as excessive skin dryness. While moisturizing your skin properly and frequently helps, the better way to approach this problem is to use a humidifier. A humidifier is a device that helps increase the moisture content in the air as well as in our natural skin barrier. It also helps to keep your heating systems at a low or moderate temperature. 
Even during winters, wear light breathable fabrics next to your skin and layer the warm clothes on the top. This will help you avoid skin itchiness caused by synthetic fabrics. 
2. Keep Your Warm Showers Short And Sweet
Do you know that exposure to water is another reason why skin becomes dry during winters? To avoid this, we recommend that you layer your skin with a bath oil before stepping into your shower. 
We recommend using Kama Ayurveda Rose and Jasmine Bath and Body Oil. With pure essential oils of Rose & Jasmine along with Organic Almond Oil, it acts as a perfect pre-shower body oil. Gently massage it into your skin and shower after 10-15 mins with mild soap or natural cleanser. 
Rich in minerals, Vitamins A, D & E, the antioxidant and regenerative properties of this bath oil helps in restoring the natural glow of the skin.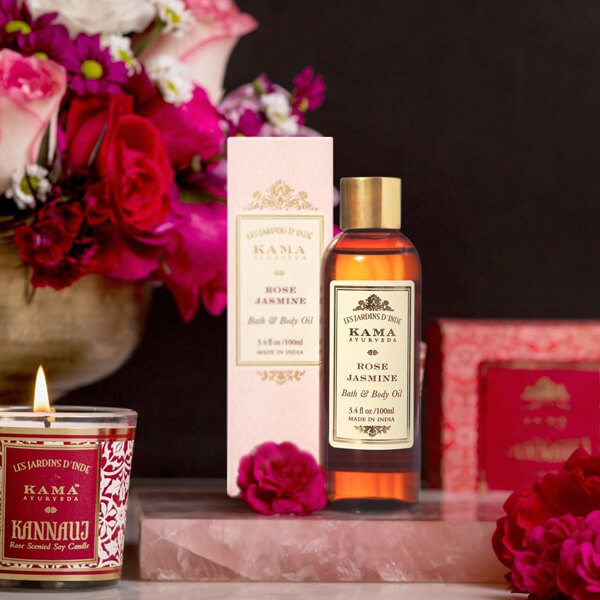 Take a quick shower so that you don't expose your skin to water for a long time. Also, keep the temperature of your water lukewarm. Hot water dries out the skin excessively. Immediately after stepping out, moisturize your skin. Apply moisturizer on the damp skin to retain moisture and keep it soft and supple. 
3. Do Not Forget To Drink Plenty Of Water
When it's cold, most of us tend to forget to drink enough water. However, the drier and colder climate is known to strip our skin of its natural moisture content. No amount of moisturization can make up for dehydration if you don't drink water regularly. It's recommended that you keep sipping on water throughout the day instead of drinking lots of it at once.
You can always warm the water a little and store it in a flask so that you can sip on it throughout the day. Winters are also a great time to indulge in warm teas. One of the best options is lemon ginger tea. You can have it multiple times during the day as both lemon and ginger are great for your health and even aid digestion. 
4. Choose The Right Cleansers and Soaps
Choosing the right cleansers and soaps can switch up your entire winter skincare game. Sometimes, the biggest culprit for your winter skin dryness is a particular ingredient in your daily face cleanser or body cleanser. Notice how your skin feels right after washing your face or taking a shower? If it feels tight or rough, you might be using the wrong product. Toss any face washes with drying ingredients, like fragrances or additives.
Read - Which Is The Best Face Wash For Dry Skin?
We highly recommend that you switch to natural cleansers both for your face and your body. If you like to shower with a bar of soap, then only use natural soaps made with Ayurvedic methods and use cold-pressed pure oils, essential oils, floral extracts, and distillations.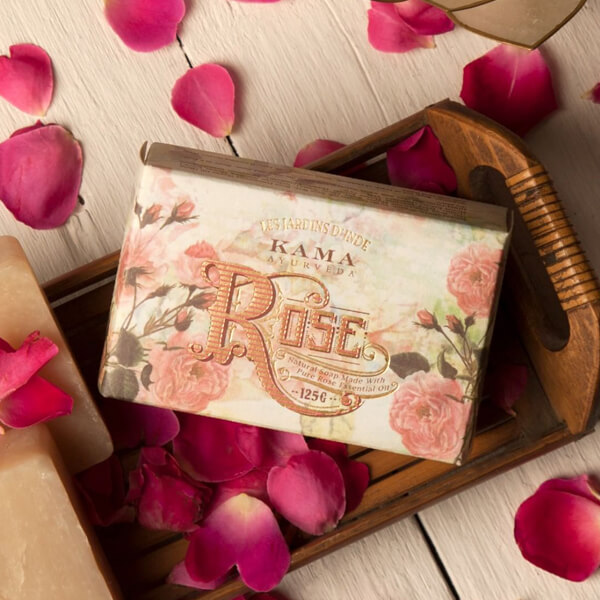 5. Gently Scrub Away The Dry Skin
Most of us are aware of how moisturizing your skin is an absolute essential during winters. But no matter how much we moisturize our skin, we can't get rid of dry skin without some gentle exfoliation. In winters, you might be worried about scrubbing your skin as it could result in bruising of the skin. But with the right choice of scrub, you can exfoliate your skin without any side-effects.
We highly recommend using natural scrubs for the body as well as the face. Unlike the chemical scrubs that have plastic microbeads, Kama Ayurveda's herbal face scrubs are made with natural substances that give a gentle exfoliating effect on the skin. 
Exfoliation is a must not just to keep our skin clean and free from dirt, impurities, and germs but also to aid in the natural renewal process. Not only will it take off the dry, dead skin cells, but will also help you regenerate new ones. Here are our top recommendations -
Face Scrub For Women - Kumkumadi Brightening Ayurvedic Face Scrub
Face Scrub For Men - Himalayan Almond Deep Cleansing Face Scrub
Natural Body Scrub - Neem Tulsi Tea Tree Body Scrub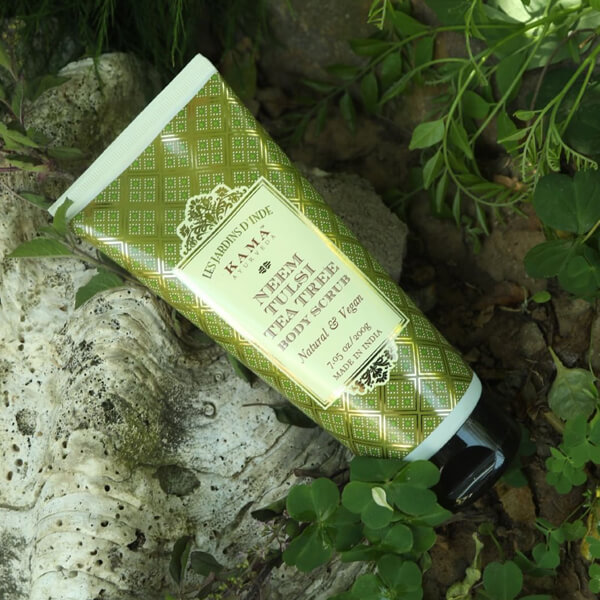 Read - Which Natural Scrub Is Best Suited For Your Skin?
6. Moisturize Day and Night
We've said it before and we'll say it again - during winters you need to swear by your daily moisturization for that soft, supple, and naturally radiant skin. You must definitely invest in a heavy day cream that takes care of skin nourishment throughout the day and in a night cream that helps your skin renew and rejuvenate overnight.
And that's just for your face. Apart from that, you need to take care of your body skin's nourishment as well. Natural body butters are excellent for winters. Dry skin needs a heavier, oil-based moisturizer to rehydrate and body butter is perfect for that. Here are our top recommendations for creams and body butters for winters.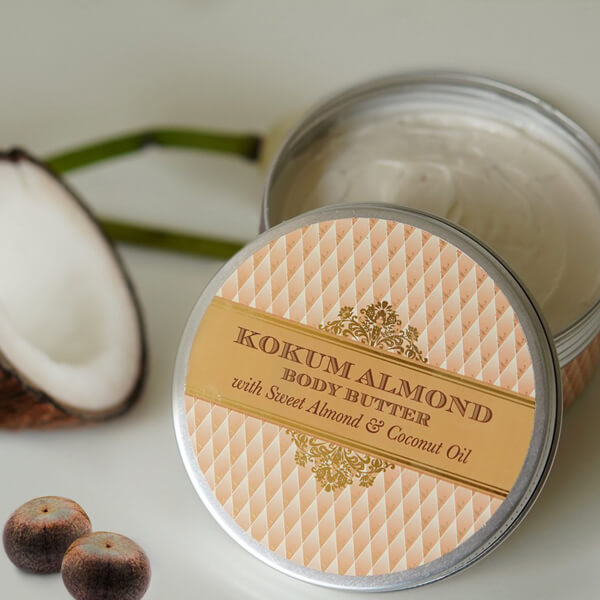 Read - How To Choose The Best Night Cream For Dry Skin?
7. Sunscreens Are Not Just For Winters
Who doesn't love to bask in the winter sun? Well, there's absolutely nothing as soothing as sitting under the sun (when it does show up) during winter days. But sadly, as much as we love the winter sun, it still damages our skin the way it does during summers.
Sun exposure is another reason why our skin tends to become dry. The radiations of the sun can damage the natural skin barrier. Once damaged, the skin barrier isn't able to hold much moisture within the layers of the skin. As a result, the skin becomes dull and dry.
Now, we're not saying stop stepping out altogether. But every time you do, layer a sufficient quantity of sunscreen on top of your day cream.
We recommend Kama Ayurveda Natural Sun Protection as it a broad-spectrum natural sunscreen that provides protection from both UVA and UVB rays. It's formulated with skin-nourishing and hydrating ingredients such as Olive oil and essential oils of Nutmeg, Ginger, and Lime. The natural minerals Titanium Dioxide & Zinc Oxide present in the sunscreen reflects the sun rays back from exposed skin and boosts hydration.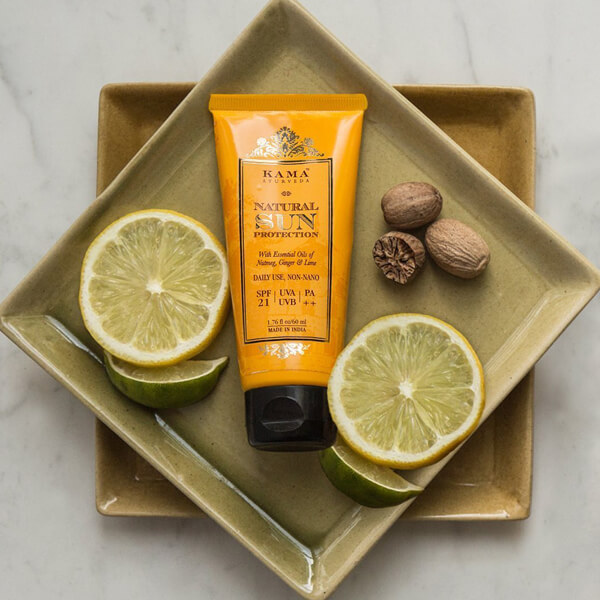 8. Do Not Forget Those Lips
Last but not the least, our final skin care tip is about your lips. Did you know that your lips have the thinnest skin among all your body parts? This is the reason your lips tend to become chapped during the winters.
For healthy-looking, soft, supple, and nourished lips, one should follow the ancient principles of Ayurveda that suggests the use of natural herbs and flowers to cure dry, chapped, and dark lips. Kama Ayurveda's natural lip balms impart moisture, gloss, and locks the natural oils in for beautiful and healthy lips.
For winters, we recommend Almond and Coconut Lip Balm. With a blend of Coconut Oil, Castor Oil, and Organic Almonds, this hydrating lip balm combines a rich blend of butters and oils to rescue parched and dehydrated lips. 
This 100% Natural lip balm for dry lips is a non-sticky and ultra-moisturizing balm that sinks into the lips and leaves them hydrated and nourished. This delicately scented lip balm relieves roughness and heals chapping as well.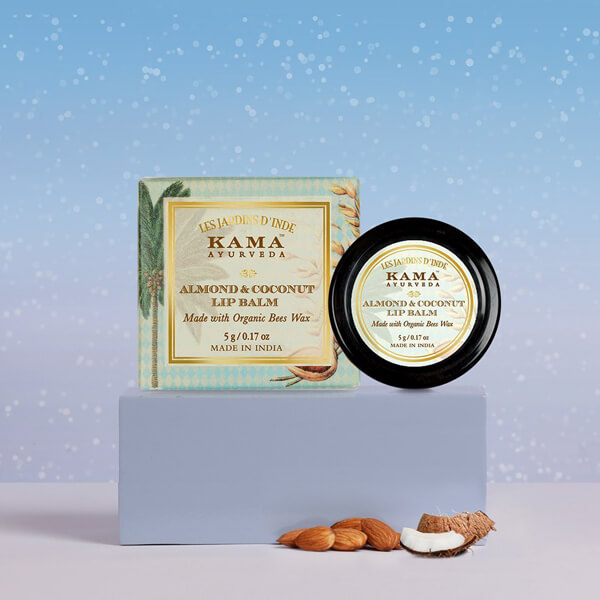 That's it! With that, we end our guide to skincare during winters. These are some of the tips that work well for everyone. However, it's also important to understand your skin's unique needs during winters. For instance, if you tend to get dryness in your hands, you should use a hand cream frequently. 
Another great tip for skin care during winters is treating yourself to Abhyanga - an Ayurvedic self-massage. You can use rich natural oils such as Organic Coconut Oil or Organic Sweet Almond Oil for nourishing self-massage. You can even use these oils as pre-bath oils. Leave the oil on for about 15 minutes before heading for the shower.
Read - Which Body Massage Oils Are Recommended by Ayurveda
Do not forget that your diet also plays a huge role in determining the health of your skin. During wintertime, avoid too much alcohol and caffeine as both of them lead to dehydration. Include walnuts, almonds, and olive oil in your diet so that your intake of healthy fats is maintained. These rich food items will nourish your skin from within. 
For further help with choosing the best products for winter skin care, you can book a free consultation with our Ayurvedic beauty experts.