Do you constantly get bothered with the frizzy strands, itchiness, and dryness of your hair, or do your fingers get entangled with your hair whenever you try to style it? Don't worry! You are not alone. 
These hair issues are common not just with women but also with men. In fact, these hair issues are a signal that you need to start taking better care of your hair.
While most people pay attention towards pampering their skin, hair care is often neglected. Your hair also needs regular nourishment; the best way to do it is by using a hair mask. Hair masks are creamy formulas that are made for giving hair a good healthy boost. 
If you are spending your money buying expensive conditioners and shampoo but still experiencing hair damage, then you need to give hair masks a try because the best Ayuredic hair masks can do wonders for your hair instantly.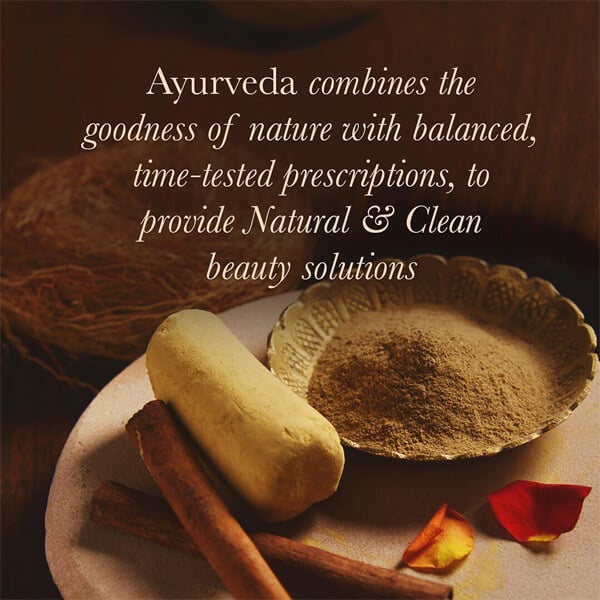 So, what actually is a hair mask? Let's get to know about different hair masks and their benefits in detail.
What Is A Hair Mask?
At times your hair craves extra kindness and attention. Hair masks are nothing but a richer version of body lotions. Straightening irons, styling, coloring, UV rays, endless pollution, humidity, salt and chlorine water, ufff, your hair goes through a lot! All these factors could cause severe hair damage. But don't worry! Here comes our knight in shining armor - The Hair Maks!
Hair treatment masks help in reducing hair breakage and make hair healthy from the comfort of your home. It is an intense conditioning treatment that assists in healing damaged hair. A hair mask includes rich ingredients like natural oils, butter, and more nourishing ingredients in heavy concentrations when compared to your usual conditioners.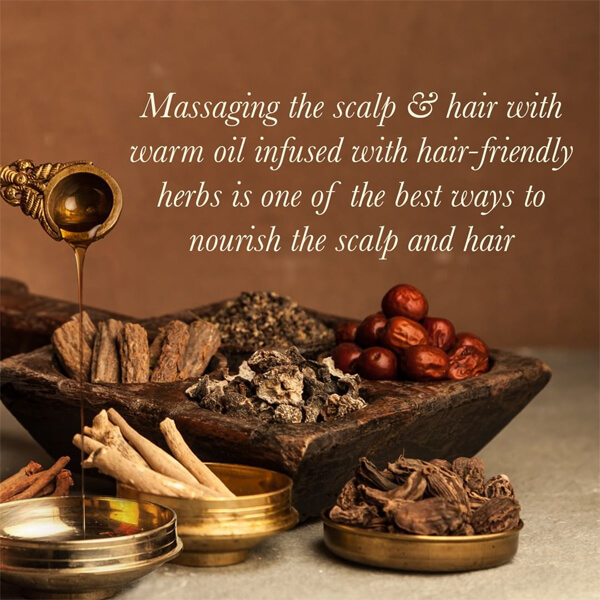 Whatever your concern is, a hair mask could be a solution. It softens and restores moisture and gives shine to your locks in a matter of a few minutes. 
What Are The Benefits Of Using A Hair Mask?
As we discussed before, a hair mask is a deep conditioning treatment that features more nourishing ingredients than most hair conditioners have.  

Deep conditioning your hair is very crucial, mainly in the winters and summers. A hair mask helps in pumping moisture to the hair while also preventing breakage, making it thicker and more robust. 

They even have the potential to rehydrate your dry hair and maintain color in the colored hair. The best part about a hair mask is that you can get a pampering treatment and stunning hair in the comfort of your own home.

Here are the key benefits that you experience after adding hair masks to your hair care regime.

Smoothens hair and restores shine
Repairs damaged hair and hair breakage 
Moisturizes intensely
Protects color of the hair
Rehydrates dry hair
Great way to pamper your hair
Promotes hair growth
Repairs Split ends 
Makes your hair strong
Results in a healthier scalp
Help in getting rid of frizziness
What Are The Best Ingredients For A Hair Mask?
Hair masks take conditioning to the next level. They repair hair and prevent any future damage. If your hair is fine, you can go with a lightweight mask that is packed with hair-benefitting ingredients. But if your hair is damaged or dry, go with a heavy mask that contains the most nourishing ingredients. Remember, not all ingredients work for you, so choose accordingly, keeping in mind your scalp and hair type.
Here are the most popular ingredients to experiment with when making the best hair mask that can do wonders on your locks.
1.Banana
Bananas are wealthy in vitamins, proteins, potassium, and magnesium that soften and nourish hair. A banana hair mask offers ample hydration to improve shine and manageability if you have damaged or dry hair. (1)
Also, bananas can control and prevent dandruff while moisturizing your scalp.  You can say adios to the lifeless, rough, and dry hair as a hair mask made with bananas could ensure that you can never have an awful hair day again.
Not just a kitchen staple, Coconut oil is known to be rich in proteins that potentially strengthen and moisturize hair when utilized in a hair mask. It is considered a natural conditioner for every hair type. (2)
Also, research proved that coconut oil is packed with anti-inflammatory properties that can help with dry scalp and dandruff. The Laurie and Chain fatty acids in the oil penetrate deep into your hair to highly nourish hair and scalp.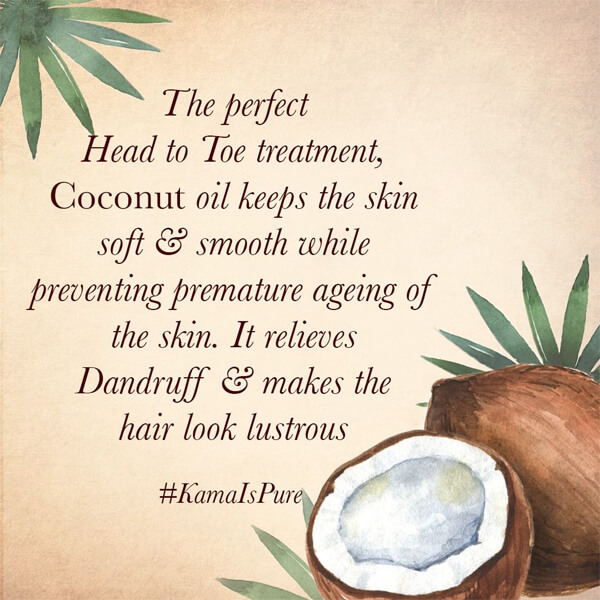 3. Eggs
Egg for hair is the most surviving conventional haircare tradition across the world. When artificial hair products strip natural oils, egg masks are an effective tool to uplift and moisturize hair. Rich in biotin and protein,  eggs offer much-needed luster and nourishment for the damaged tresses. They even prevent breakage of hair, condition the scalp and improve hair growth. When you have eggs in your hands, you don't need to be afraid of anything; eggs keep your hair-related issues at bay. (3)
4. Honey
We love Honey for its sweetness and the floral notes that are hard to describe. But did you know Honey can do wonders to your dry and frizzy hair? This natural ingredient is a humectant, so it quickly pulls moisture from the air and shifts it to the scalp for glossy strands. (4)
Being an emollient, honey, when applied, turns into a great conditioner that smoothens hair. It is packed with antiseptic,  antioxidant, and antibacterial properties that clean and maintain scalp health and strengthen follicles. As Honey is rich in minerals and vitamins,  using it for hair leaves your tresses looking softer, healthier, and shinier. 
There are numerous reasons to make almond oil highly crucial to healthy and beautiful hair. Almonds are super rich in nutrients, proteins,  Vitamin E, potassium, monounsaturated fatty acids, zinc, and much more. (7)
With almonds as the main ingredient in your hair mask, you can easily achieve the soft, silky, and shiny hair you always desired. Almond oil also helps in rebuilding and repairing existing damage and restoring elasticity and moisture. When almond oil is applied to the scalp, it reduces inflammation and improves hair growth.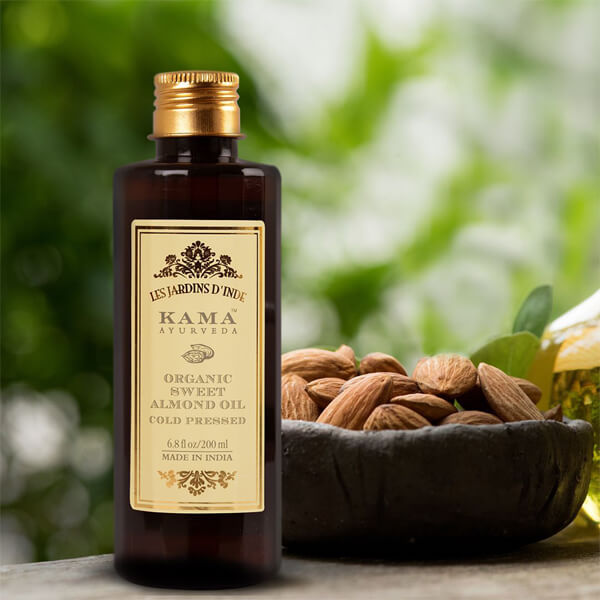 6. Olive Oil
Be prepared to give your hair a luxurious treat with the aroma of Olive Oil. Olive oil is a hair-healing treatment that seals moisture to your hair fiber and reduces hair breakage. Olive oil is infused with vitamins E, K, F, and A. It absorbs the skin quickly and offers moisture. Mixing olive oil with your hair oil and massaging it will manage your hair and make it healthy. It provides deep conditioning and controls dandruff. Olive oil is the one thing you need for every hair woe. (5)
From the time of yore, henna is known to take care of hair troubles. Rather than just being an excellent ingredient to dye hair, henna is known to nourish and strengthen the tresses deep within. Henna's natural properties affect the scalp, improve follicle health, and remove dirt and grease from the scalp, including dandruff. (6)
Henna's antimicrobial and antifungal properties soothe and condition hair. It helps in taking care of dry hair and split ends. 
As neem has antifungal properties, it keeps the dandruff-causing bacteria away from the scalp. Further problems integrated with dandruff-like irritation or itchy scalp can be resolved with neem. Applying neem oil on the scalp will also help in enhancing hair follicles and boosting hair growth. Neem oil is the natural and safe alternative to deter grey hair and repair damaged tresses. Its antioxidant, antibacterial, and anti-inflammatory properties help with treating scalp issues. (8)
Neem is a perfect conditioning agent for frizzy and rough hair that can counter the consequences of hair thinning caused by environmental pollution or stress.
Read - 10 Best Hair Growth Oils Recommended By Ayurveda
9. Yogurt
Who doesn't wish for voluminous hair? But the truth is -  not everyone is blessed with it.  Don't be worried; we got the yogurt to the rescue. Rich in antibacterial and vitamin B5 and agents, yogurt is the best tonic that boosts hair growth. Dandruff can damage your hair, but do you know what damages dandruff? It's Yogurt! (9)
Proteins in yogurt stimulate healthy and strong hair and cleanse the scalp.  With yogurt hair masks, you can restore shine and boost hair growth.
7 Best Hair Mask Recipe Ideas
Everyone has their preferences when it comes to hair masks. Few people need a hair mask just for treating damage, while others want to add a dollop of moisture and radiance. 
To be honest, to make our hair happier, we may need to empty our pockets. But, thankfully, we can make these hair masks at all the comforts of home with the ingredients that are already in your pantry. Homemade hair masks are best for repairing and smoothening cuticles that are damaged from pollution, coloring, etc. Also, each mask is made for a specific hair type, either oily, dry, frizzy, coarse, and wavy. 
But, before heading to the kitchen and whipping out hair masks, remember to know the thin line between applying every product to hair and making a good blend that does something for the hair. So, that leaves us with plant-based ingredients that are holistic, where every element offers a variety of advantages that never have a negative effect.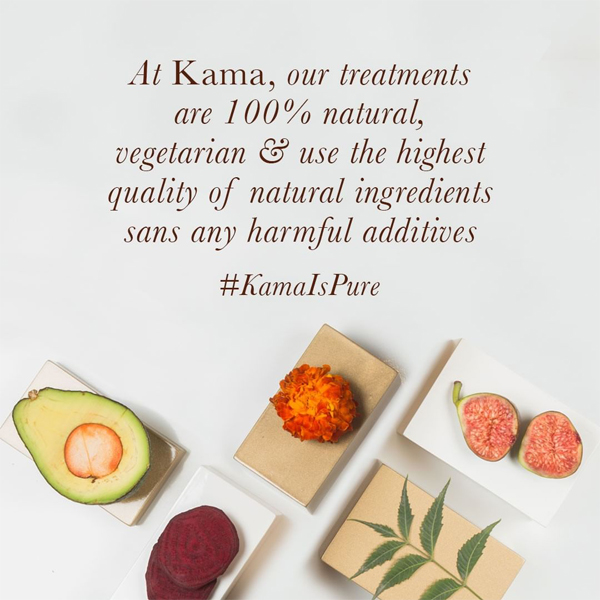 After trying out terrible recipes, we cut through the disturbance and save you from hair disaster by introducing you to the best hair mask recipes for every hair problem and hair type. 
1.Henna Amla Hair Mask - To stimulate hair growth
Henna Amla hair mask is undoubtedly the best DIY natural hair mask for hair growth. Every ingredient in this powerful mask has been tested as a remedy for treating hair issues and offering healthy and strong hair. Both Amla and Henna are known to curb hair loss. Henna also removes extra dirt and grease when it's used for hair regularly; it not only cures dandruff issues but even keeps it away from coming back again. 
This hair mask is filled with proteins that prevent hair fall and nourish hair. Eggs are wealthy in protein, and this is crucial for healthy hair. Fenugreek clears the scalp and minimizes hair loss.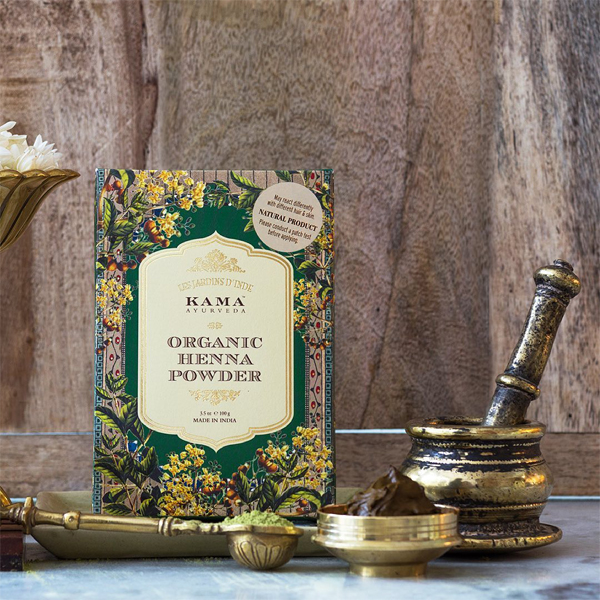 Ingredients 
Amla Powder - 1 Cup
Henna Powder - 3 Tablespoons
Fenugreek Powder - 2 Tablespoons
Egg White - 1 
Lemon - 1
Instructions:
Make a good paste of Amla, henna, and fenugreek powder by including a little water in the mixture.
Also, add lemon juice and one egg white to the mix.
Let this mixture soak for an hour.
Then apply this mixture to the hair, right from the roots, and work it throughout your hair length.
Leave it for 45 mins to an hour.
Then rinse it with cool water and mild sulfate-free shampoo. Don't use hot water that can cook the egg in your hair pack.
Read - How To Use Henna to Dye and Nourish Your Hair?
2. Raw Honey and Coconut oil - To Repair Hair


Both Honey and Coconut oil are known to be the magical ingredients for hair repair. Coconut Oil, as discussed above, keeps hair soft, moist and also prevents hair from breakage. It is loaded with fatty acids, which can penetrate hair deeper than ordinary conditioners. This leads to beautiful shiny, silky and soft hair.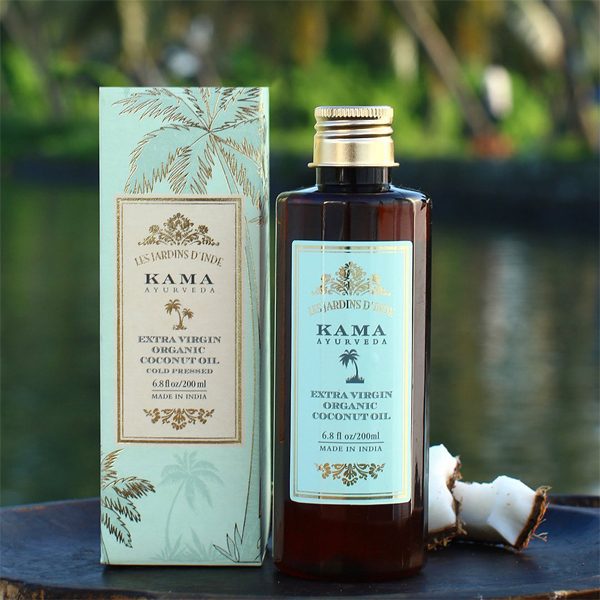 Coming to Honey, its benefits for hair are endless! Honey is best to retain moisture and curbs hair from fleeing, thus making it the best component for repairing hair.  Being an emollient, Honey also helps in softening, smoothening, and bringing the most shine to the hair. 
Ingredients
Coconut Oil - 1 tablespoon
Honey - 1 tablespoon
Instructions
Mix the above mentioned elements in a bowl
Now, transfer this mixture to a pot and heat it till it's melted
Apply this mix to your hair from top to bottom, then cover your hair using a shower cap
Leave it for 15-20 mins before rinsing with lukewarm water.
Read - How To Repair Damaged Hair Without A Salon Visit?
3. Honey, Egg, and ACV - To condition Dry Hair
Honey, Egg, and ACV hair mask helps in treating those frizzy and dry strands. A pack of eggs, olive oil, and Apple cider vinegar can transform a damaged hair into a healthy one. This mask is a home treatment to hydrate, nourish and give that shine to your hair.

It also helps in removing product buildup and maintaining pH levels. The mask seals hair cuticles with needed moisture for healthy hair growth while protecting them from undue dryness. 

ACV, Honey, and Egg hair masks are perfect if you are looking for practical and less harsh options.
Ingredients
Honey - 1 teaspoon
Egg - 1
ACV - 1 tablespoon
Instructions
Combine Honey, egg, and apple cider vinegar in a bowl. 
You could half or double this recipe based upon one's hair's length. 
Apply the mask to the hair, starting from the scalp and working down to the ends. Let it sit for 30 - 40 minutes before washing it properly.
The hair mask is suitable for every hair type.
4. Banana, Honey, and Yogurt Mask - Smoothen Frizzy
Want to smooth that frizzy hair? Then get ready to prepare the magical Banana, Honey, and Yogurt hair mask. This hair pack works better for every hair, mainly beneficial for dry hair due. 

As bananas are super rich in carbohydrates, potassium, and vitamins, they are perfect for locking in moisture. Yogurt, rich in lactic acid, can combat dullness and damaged hair. Yogurt, as said above, works best as a moisturizing agent. It supplies smoothness to the hair while attacking the dullness and frizz of hair. Both Honey and yogurt work together as an excellent conditioner for your hair.
Ingredients
Banana - 1
Yogurt - 2 Tbsp
Honey - 1 Tbsp
Instructions
Mix mashed banana and yogurt along with Honeywell till they are well blended.
Apply this blend to moist hair from top to bottom.
Then tie your hair up. You can also cover it by using a shower cap.
Leave the mask on for 30 minutes.
Then, rinse with a mild shampoo.
Read - How To Make Hair Silky Naturally - 10 Best Hair Care Tips


5. Amla, Reetha, and Shikakai Hair Mask - To prevent dandruff
The potent mix of three herbs, Amal, Reetha, and Shikakai, works wonders in preventing dandruff when applied on hair and scalp.  

Being rich in antioxidants and flavonoids, Amla is known to reduce radical damage, ensure your scalp doesn't lose color, and even improve hair length. Amla keeps your scalp safe from itching and saves you from unnecessary hair loss. Reetha is an anti-inflammatory herb that gets rid of itchy scalp and scalp irritation. The Amla, Reetha, and Shikakai hair mask is a total saver from dandruff. 

Ingredients
Amla juice - 2 Tbsp
Reetha powder - 1 Tbsp
Shikaki powder -  2 Tbsp
Rosewater - 2 Tbsp
Instructions
Add amla juice, Reetha powder, Shikakai powder, and rose water in a bowl.
Mix it well to form a paste.
Apply it on the hair and scalp 
let the mask sit for 30 mins and rinse it with water
Read - 10 Home Remedies To Get Rid Of Hair Naturally
6. Bhringraj and Neem Hair Mask - To Prevent Premature Greying
Bhringraj provides such a cooling effect on the scalp and prevents premature graying and hair loss. Applying neem oil regularly can help in treating premature graying. Neem is an antibacterial agent that battles with fungus on the hair and scalp.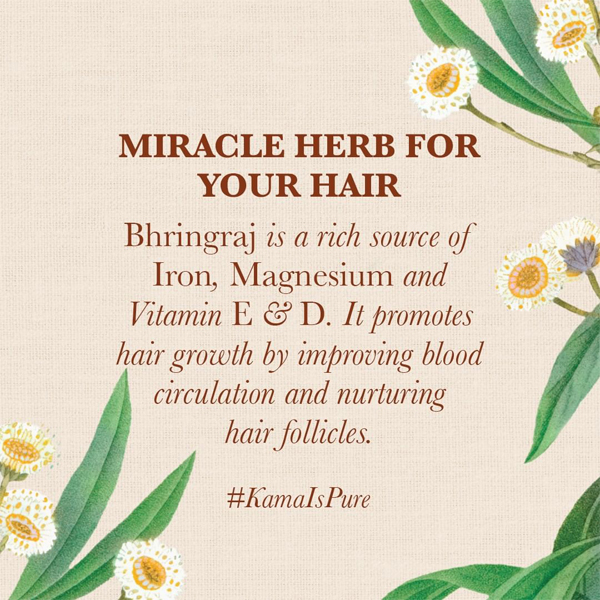 Ingredients
Bhirimgraj leaves
Neem leaves
Water 
Instructions
Make a thick paste of both neem and Bhringraj leaves using water.
Then apply it to the scalp and leave it on for about two hours.
Wash off with a mild shampoo.
Try to apply this paste once a week for better results.
Read - Wonder Herb Bhringraj - How To Use Bhringraj Oil For Hair Growth
Alternatively, you can also treat your hair with Bringadi Intensive Hair Treatment Oil. With nourishing ingredients like Bhringraj, Amla, Sesame seeds, Indigo and Balloon Vine it works as an all-in-one hair mask. It is a treatment for hair loss, premature graying and dandruff. It also restores and nurtures damaged hair back to health.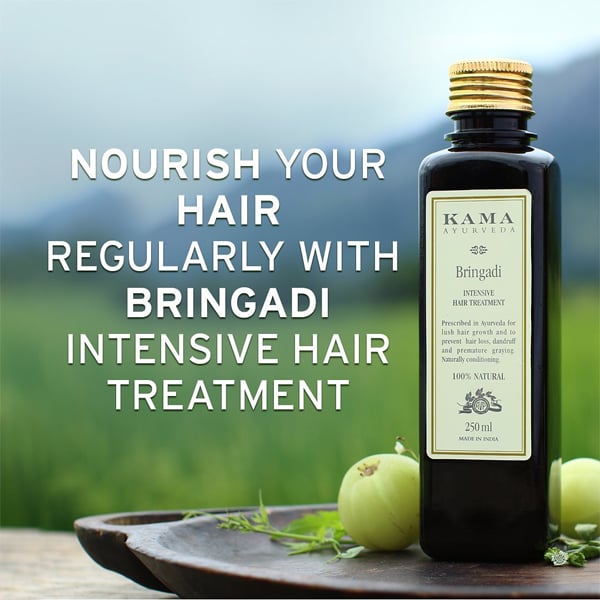 You should apply it for at least 30 minutes prior to hair wash and then wash hair with natural hair cleanser like Bringadi Hair Cleanser for best results.

7. Coconut Oil and Sugar and Essential oils - To repair flaky scalp
If you start to see flakes on the scalp, it can be due to scalp infection or heat around your home. This exfoliating hair treatment helps with removing and reducing flakes and works as the best scalp scrub.

As coconut oil, as discussed above, is rich in fatty acids with high anti-inflammatory properties, you got yourself a good help for treating the scalp through this make. Both peppermint and tea tree oil are rich in antifungal properties, which makes them the best option to treat fungal scalp issues like the flaky scalp.
Ingredients
Raw unrefined coconut oil - 2 tablespoons
Raw sugar - 4 teaspoons
Peppermint Oil - 5 Drops 
Tea Tree Oil - 2 Drops
Instructions
In a bowl, mix coconut oil, sugar, peppermint oil, and tea tree oil.
Using a hairbrush or fingertips, apply this mix to the damp and clean scalp in the shower. 
After it's evenly spread, massage it for 1-3 minutes and then tie your hair up.
Let it sit for 10 min and rinse. 
Read - Why Is Virgin Coconut Oil So Good For Your Hair and Skin?
How To Apply A Hair Mask?
Unless you have severe and highly damaged hair or dry hair, a hair mask should be applied once a week. If you need extreme hair care, then use a hair mask after every hair wash cycle. Here is the routine to follow while applying a hair mask for better results.

Shampoo and rinse hair according to the regular routine
Then pat hair dry by using a towel for absorbing moisture. Don't let it dry completely.
Make a dollop of hair mask based upon your hair length and apply it evenly 
Let the hair mask stay for 10 - 15 minutes or the required amount.
Then, using lukewarm water, rinse thoroughly.
For better results, finish off with cold water. As cold water can seal the cuticles.
It is always recommended to go with a towel dry or air dry to prevent heat damage on newly conditioned locks.
A little bit of mask is enough, so work in portions and don't use the whole jar at once. These simple directions, with regular use, can make your hair shine like a diamond. 

FAQ's 
How long should you leave a hair mask on your hair?
For better results, apply a hair mask in the shower; the steam helps unlock the hair's cuticle. Leave the mask on your hair for two minutes to 10 minutes.

For less porous hair or tightly coiled textures, you need to use fingers to work in the product. Then wrap hair in a damp and hot towel for 5 minutes.
Can you leave a hair mask on for too long?
It mainly depends on the hair mask you are using. For moisture masks or  Hydrating Masks, you can leave your mask overnight but make sure to use a hair cap.

For protein treatments, it is better to follow label instructions, as leaving your hair mask too long makes hair absorb more protein, leading to hair breakage.

How Often Should You Use a Hair Mask?
It is always recommended to use a hair mask once a week. If your hair looks dry and more damaged than usual, make it two to three times a week.
Why Should You Use a Hair Mask?
A deeply nourishing hair mask could do wonders for your hair strength and shine. It's very crucial if you have got frizzy, damaged, and dry hair.

Hair masks are packed with refreshing and hydrating ingredients. They target specific hair issues and types too. For example, a hair mask for dry scalp is formulated with oils or butter-like argan oil, shea, etc. These ingredients help in adding shine and replenishing hair. Other healing ingredients, like Honey, are helpful for damaged hair. Trust me, regular usage of hair masks will bring the best out of your hair. 
References -