Have you been dealing with pimples and tired of exploring different ways to get rid of them? Then, you will benefit from knowing how a Salicylic Acid face wash can work wonders for your skin. 
This acne-destroying ingredient works effectively to clarify your skin and is tried and tested by dermatologists. If you are yet to witness this ingredient transforming your skin, it's never too late to join the bandwagon. In this article, we have rounded up every essential detail you need to know about salicylic acid face wash.
What Is Salicylic Acid And How Does It Benefit Your Skin?
Salicylic acid is a plant derived acid also known as a beta-hydroxy acid (BHA). Unlike alpha-hydroxy acids (AHAs), which are water-soluble and considered ideal for surface exfoliation, salicylic acid is oil-soluble, making it competent for exfoliating deep within your pores, cutting through oil, and removing blockages. Therefore, the ingredient is a favorite for those with oily and acne-prone skin. 
Here are some of the benefits of Salicylic Acid that makes it a potent skincare ingredient.
Once Salicylic acid penetrates the skin, it dissolves skin debris that clogs pores and acts as an anti-inflammatory agent.
It can penetrate deep into your skin and break up the dead skin cells and excess oil.
It is a mild chemical peel for acne-prone skin or those wanting a less intense peel. It works to rejuvenate and brighten your skin. 
It targets your whiteheads and blackheads directly and prevents them from returning to the surface level of your skin.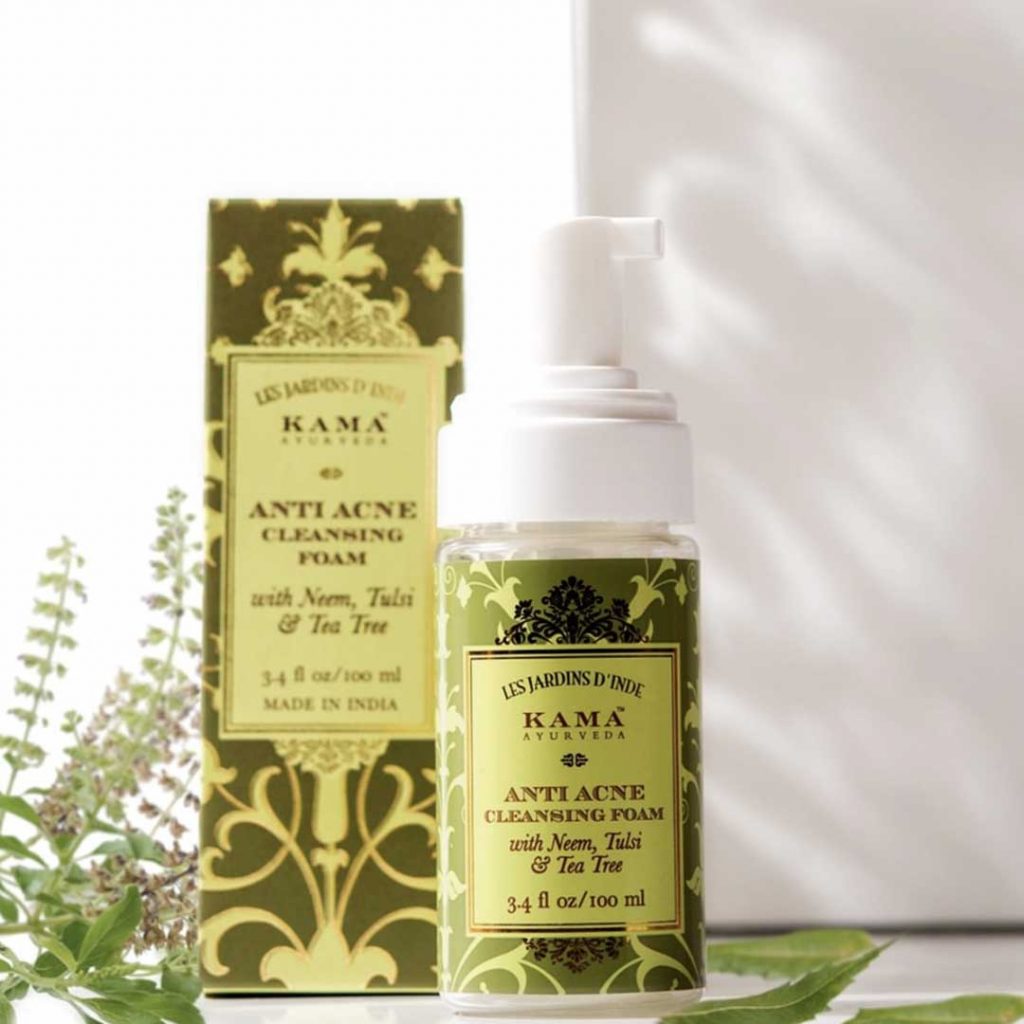 Read - Which Is The Best Face Wash For Pimples and Marks?
What To Look For In A Salicylic Acid Face Wash?
Salicylic acid face wash is effective in clearing up breakouts for many people, although there's no complete cure for acne. Here are some characteristics you should keep in mind when choosing such a face wash.
Percentage of Salicylic Acid
One fundamental property to look for before using a salicylic face wash is the strength of the active ingredient. Salicylic acid's most common strength percentage in face washes is 2 percent. It is a safe and productive concentration if you have a normal, oily, and acne-prone skin type. Further, if you have dry or sensitive skin, go for a less intense cleanser with about 0.5% to 1% Salicylic acid.
Moisturizers
Salicylic acid can quickly lower your skin's hydration balance, resulting in dryness, redness, irritation, and other uncomfortable side effects. This is why some face washes include soothing botanicals or hyaluronic acid along with Salicylic acid. Therefore, you should always look for products that have at least one such balancing element.
Clean Ingredients
It's preferable to keep chemicals like parabens and sulfates away from your skin, especially from your face. Therefore, look at ingredient labels to stay away from them and opt for natural, organic, and clean products when possible.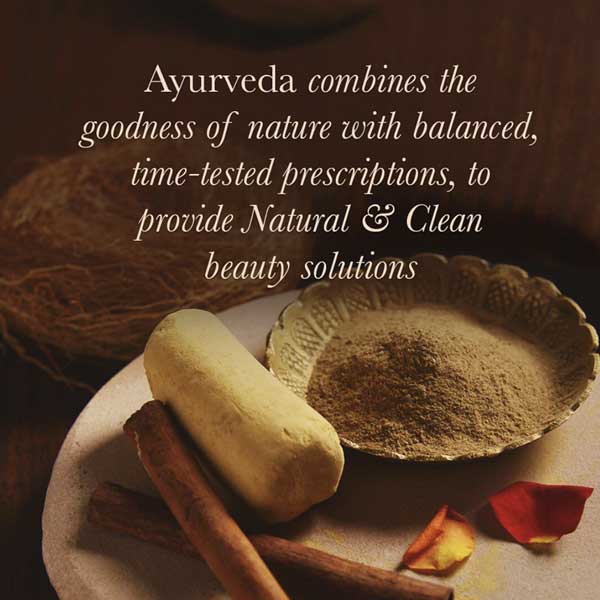 Best Salicylic Acid Face Wash
Kama Ayurveda Anti Acne Cleansing Foam is a gentle and potent acne-clearing cleanser with plant-derived acids (Salicylic Acid and Allantoin) that reduces blemishes and breakouts. Further, it leaves behind smooth and healthy skin. 
It also has powerful Neem oil that actively reduces pimples while lessening post-acne scarring and restoring lost moisture to the skin. In addition, purifying Tulsi detoxifies, clears blocked pores, and protects against further inflammation without over-drying. Also, the clarifying tea tree combines with wintergreen-derived natural Salicylic acid to deep cleanse your skin, reduce breakouts, and boost skin renewal.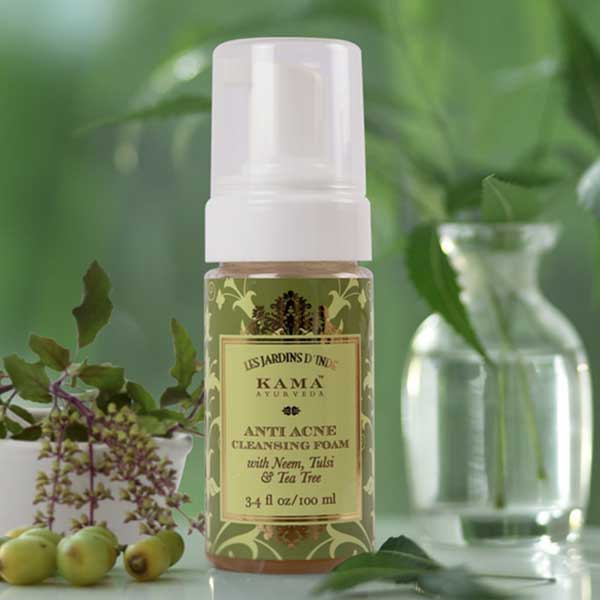 Furthermore, pure Calendula flower and Aloe Vera extracts cool down and soothe acne-ravaged skin leaving it calm, smooth, and comfortable. This foam clarifies and refreshes skin from the first use. However, the therapeutic after-feel alleviates emotional fatigue from constant battles with acne. So, regular use of this Salicylic face wash ensures a clear, luminous, and taut complexion.
How To Use Salicylic Acid Face Wash The Right Way?
Like any other cleansing routine, the Salicylic acid cleansing routine requires a thorough cleanse for 30 seconds to 1 minute. You should not leave any residue post-cleansing. Here is the correct way of using Salicylic acid face wash on your skin.
First, wet your face before applying the face wash to create a better lather.
Then, massage the face wash onto your skin using circular motions and try not to scrub it.
Finally, rinse it thoroughly to ensure you don't leave any residue behind.
Read - Which Is The Best Face Wash For Oily Skin?
Are There Any Side Effects Of Using A Salicylic Acid Face Wash?
While salicylic acid is considered safe overall, too much of it can be harmful to your skin. Following are some of the side effects of a salicylic acid face wash that you must be aware of.
We recommend using only 100 percent natural and dermatologically tested Salicylic Acid to avoid these side-effects. 
1. Irritation
Salicylic acid face wash can irritate due to extreme dryness, especially when clubbed with other  products constituting the same element to combat the same ailment. People with sensitive skin may also find it challenging to use.
2. Burning Sensation
You may sometimes experience a slight burning sensation during the first few times of application. However, if the feeling persists after 5-6 applications, you need to consult your doctor immediately.
3. Adverse Reactions
Salicylic acid face wash when used excessively, like any other chemical product, can react with your skin and lead to adverse skin conditions. Some of these are excessive swelling, itching, hives, peeling skin, tingling, or even trouble breathing.
4. Not Meant For All
In case you are pregnant, prone to allergic reactions, or already taking prescription medicines like blood thinners or others for treating infections or skin diseases. In that case, this product might not be best-suited for you.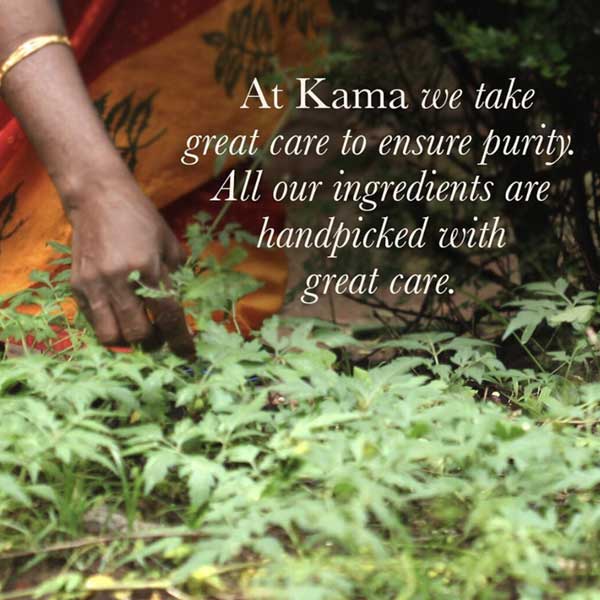 FAQS
How Long Does It Take For Salicylic Acid to Work?
You can witness the pimple-drying effects of Salicylic acid immediately after application, but it takes almost 10-12 weeks of regular use to notice the complete results.
Can I Use Salicylic Acid Face Wash Every Day?
It depends on the severity of your acne and the type of your skin. For severe acne, using it twice every day is recommended. But if your acne is mild or if you have sensitive skin, use it every alternate day to avoid adverse reactions.
Can Salicylic Acid Cause Acne?
If you use salicylic acid or its products in moderation (follow your doctor's instructions), your Acne will only go away. However, if you overuse it and experience dryness or irritation, your skin may break out even more.
Can I Use Moisturizer after Salicylic Acid Face Wash?
A salicylic acid face wash may turn your skin drier than a regular face wash. Hence, applying a good moisturizer right after using it is a must.
Can Salicylic Acid Remove Acne Scars?
Spot treatment with salicylic acid is effective in healing and fading away acne scars to a large extent.
If you need help with choosing the best face wash your skin type, you can also book a free consultation with our Ayurvedic beauty experts.