Beautiful and glowing skin is a true reflection of your skin's health. And let's be honest, who doesn't dream of that? We all love flaunting natural glowing skin without using all those glass skin makeup techniques. And did you know that the first and the most crucial step to achieving youthful radiance is using the best face wash for glowing skin?
A gentle yet effective face wash not just helps cleanse your face but also prepares it for the rest of the skincare routine. It is formulated with ingredients that add to your skin's overall health, leaving it feeling soft and looking bright. It cleanses your skin without stripping off its natural oils and moisture. 
In this read, let us discuss the dos and don'ts of using a face wash for glowing skin.
Why Washing The Face Is The First Step Of Any Skincare Regimen?
When it comes to cleansing your face and kickstarting a thorough skincare routine, you must opt for the best face wash for glowing skin. Along with removing dead skin cells, dirt, grime, and environmental impurities, a face wash offers many skin benefits. It nourishes, hydrates, and moisturizes your skin without stripping off the skin's natural oils. The following are a few other benefits of using a face wash daily.
1. A Face Wash Helps Cleanse Skin Deeply
A face cleanser removes all the dirt, grime, excess oil, and pollutants from the skin, which water can't do alone. It also helps in soothing skin while preventing it from irritation. Therefore, washing your face with a face cleanser is vital before bed.
2. A Face Wash Helps Prevent Skin Problems
A face wash helps prevent many skin issues, including pimples, scars, acne, dark circles, dark spots, uneven skin tone, etc. In addition, regular use of the best face wash for glowing skin will make your lifeless skin more youthful and glowing from the inside.
3. A Facial Cleanser Hydrates The Skin
A facial cleanser helps in balancing the pH level of the skin. This, in turn, helps seal in hydration and protect the skin from free radicals, pollution, and environmental pollutants. In addition, a face wash provides natural hydration to prevent skin drying.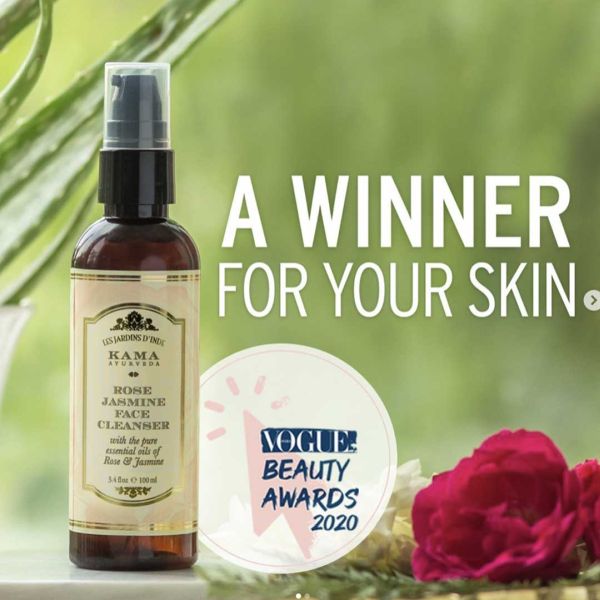 4. A Face Wash Clears The Skin
A good face wash with quality ingredients helps in giving the glow and even skin tone one deserves by clearing out acne, pimples, acne scars, dark spots, etc. It also helps clear the skin pores and prevent dirt buildup in them. This, in turn, helps in decreasing the chances of breakouts.
5. A Face Wash Helps Remove Dead Skin Cells
Accumulation of dead skin cells leads to dull and uneven skin tone with frequent breakouts. Using a high-quality face wash regularly will help remove dead skin cells from the face. When dead skin cells and impurities are removed thoroughly, you will be left with youthful-looking glowing skin. 
You cannot achieve the skin you dream of without a proper face wash, and that is a fact. Without a good face wash, you cannot cleanse your skin effectively. And only when the pores are cleansed properly the toners, serums, and moisturizers can penetrate deeply into the skin. This is why we must use a face wash as the first step of our skincare regimen.
Read - Face Essence vs Serum vs Toner : What's The Difference?
Which Ingredients In Face Wash Help Get Glowing Skin?
While avoiding ingredients like sulfates, parabens, petrochemicals, and other chemical substances, try to look for natural ingredients like the following to get the glowing, spotless skin you deserve.
Honey
Honey is a natural bleaching agent. It is moisturizing and antibacterial too. Therefore, honey helps in evening out your skin tone and prevents acne. So, look for honey in the ingredient list of the face wash for glowing, youthful skin.
Papaya
Papaya contains papain which helps increase cell turnover and reveals brighter skin from the inside. The alpha-hydroxy acids in the papaya make it the best ingredient to fight pimple marks.
Licorice
Did you know Liquorice Root extracts contain Glabridin, which inhibits tyrosinase (a melanin-producing enzyme)? However, it also has liquiritin that breaks melanin and removes pigmentation, making your skin look more clear and smooth. Licorice is also great for removing acne scars and soothing irritated skin.
Turmeric
The abundance of antibacterial, anti-inflammatory, and antioxidant properties in turmeric make it highly effective for acne-prone skin. Curcumin, present in the wonder ingredient, helps suppress melanin production and instantly brightens up the skin tone. Turmeric is also best known for treating various skin conditions while providing essential nutrients.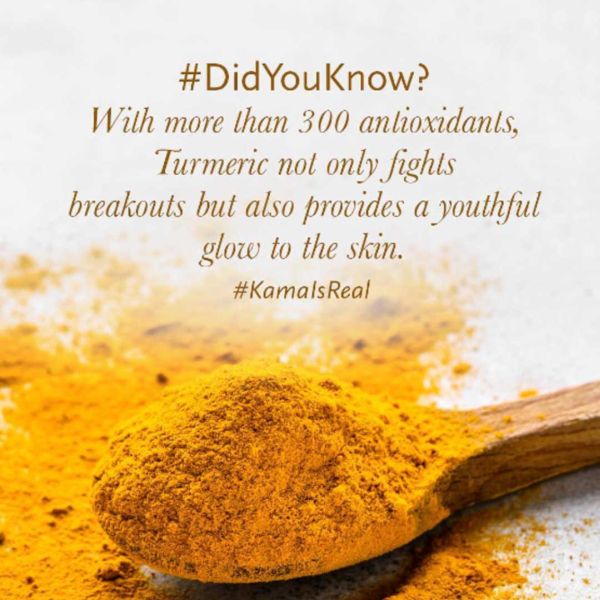 Aloe Vera
Being one of the mildest natural bleaching agents, Aloe Vera is best-suitable for sensitive skin types. It lightens the complexion and brings the glow from inside. The compound called "Anthraquinone" in Aloe Vera gently exfoliates dead skin. Lignin and antioxidants help improve skin elasticity and fight against pollution and sun damage.
Neem
Neem is rich in antibacterial and antifungal properties that help keep acne at bay. This, in turn, helps prevent the appearance of acne marks. Neem is also best known for its cooling properties that help reduce redness, blemishes, and dark spots, and clean pores to reveal even youthful and glowing skin.
Black Cumin
Black Cumin Seed Oil reduces skin irritation while improving skin hydration levels and skin barrier function. The abundance of antioxidant properties helps reduce oxidative stress. Black Cumin Seed Oil helps keep skin plump and healthy while diminishing premature aging signs like wrinkles and fine lines.
Which Is The Best Face Wash For Glowing Skin?
Well, we know how difficult it is to choose the best face wash for glowing skin. Hence, we have covered you with the best facial cleansers that suit any skin type.
1. Kama Ayurveda's Kumkumadi Clarifying & Brightening Cleansing Oil
Kumkumadi Clarifying & Brightening Cleansing Oil is the ideal oil-based cleanser for double-cleansing. It is enriched with the goodness of Kama Ayurveda's iconic Kumkumadi Oil that is known for skin brightening. 
The cleansing oil lathers into a foam and helps remove impurities and makeup, while imparting a natural glow. The hydrating nature of the oil is helpful in maintaining the natural barrier of the skin while removing excess sebum. The cleanser also has natural ingredients such as Saffron, Liquorice and Indian Madder that help reduce pigmentation. It also has Citron Fruit which is rich in Vitamin C, and helps nurture the skin. This cleansing oil leaves the skin soft, supple and glowing with every wash.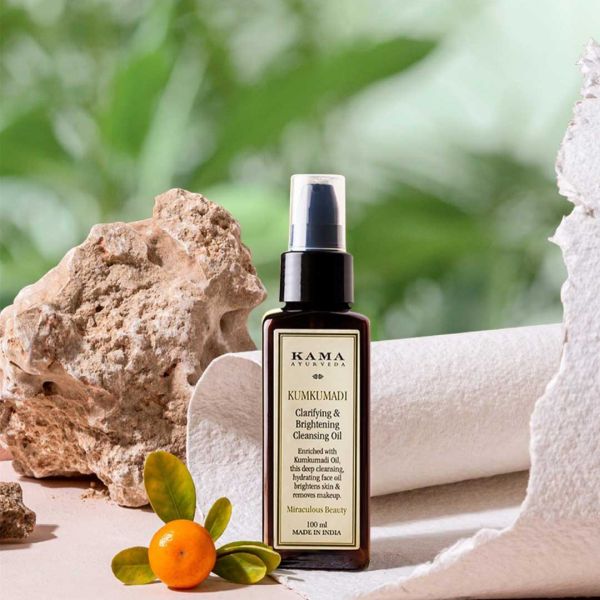 2. Kama Ayurveda's Rose Jasmine Facial Cleanser For Women
Kama Ayurveda's Rose Jasmine Facial Cleanser is a rich blend of Ayurvedic ingredients to effectively cleanse and lift away dirt, grime, makeup, and impurities. The pure essential oil of Rose is rich in emollient and hydrating properties that keep skin soft, moisturized, and young. In addition, the pure essential oil of Jasmine acts as an effective toner. With regular usage, you can see a reduction in skin marks and scarring.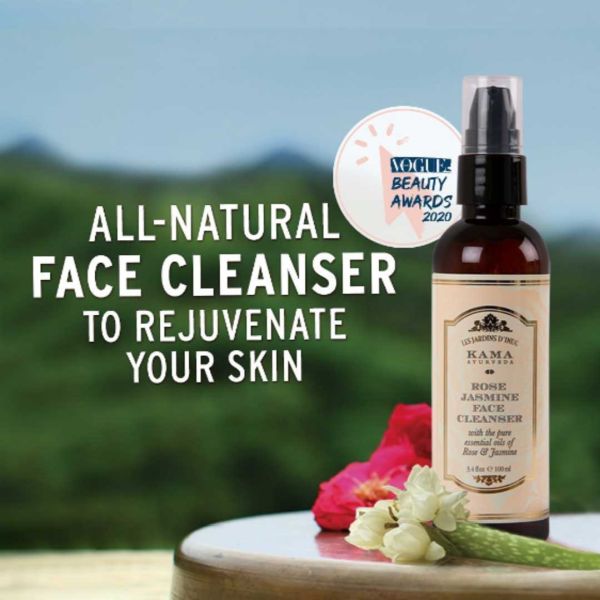 Aloe vera juice in this perfect hydrating face wash filled with natural ingredients helps heal and smoothen skin. The antibacterial Vetiver root and Black Cumin Seeds protect from pollutants. The deeply conditioned Jojoba Seed Oil rejuvenates and softens skin, promotes skin suppleness, and minimizes fine lines.
3. Kama Ayurveda's Himalayan Deodar Face Cleanser For Men
Kama Ayurveda's Himalayan Deodar Face Cleanser For Men is a hydrating daily cleanser that helps remove dirt, grime, and pollutants to reveal clean, supple, and shave-ready skin. While the purifying Cedar Wood extract tones and soothes the skin, Aloe Vera juice soothes and heals it. The Moisturizing Jojoba Seed oil helps promote skin suppleness, minimize fine lines, and rejuvenates the skin from inside. The cooling Vetiver and antibacterial Black Cumin seeds protect and revive the skin. Finally, lavender Oil and Patchouli Oil act as great natural astringents to refresh skin and make it feel healthy.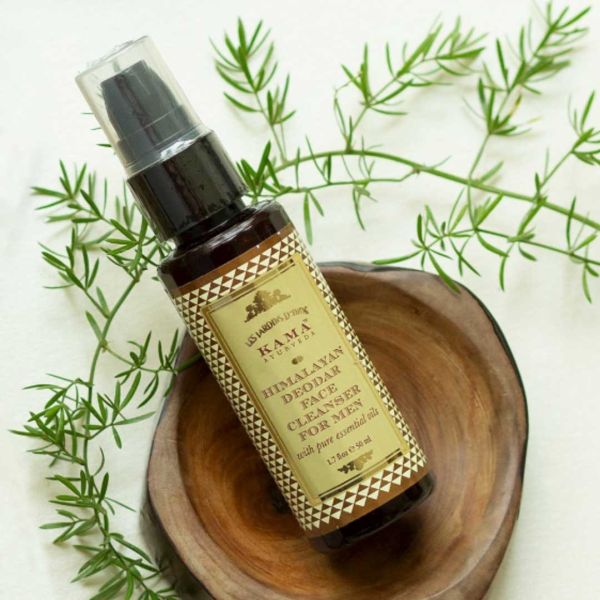 What Happens When You Don't Wash Your Face Twice A Day?
When you don't wash your face with a face wash twice a day, all the dirt and grime accumulated every day will form a thick layer and make it difficult for other products to penetrate the skin properly. Your pores get clogged and result in the development of severe breakouts and acne. Also, if we don't wash our face regularly, our skin will be dehydrated, making it look wrinkled, rough, and aged. Our skin will experience severe dryness, redness, and irritation. 
Is There Any Correct Way To Wash The Face? (The Dos And Don'ts of Washing Your Face)
While we all think washing our faces is a no-brainer, it is not true. A survey conducted in 2017 showed that more than 80% of people make at least one mistake while cleansing their faces. In this session, let us understand a few do's and don'ts of washing your face.
Do Choose The Right Face Wash
The right face wash for you might differ from what your sister or best friend uses. If you are having sensitive or dry skin, choose a hydrating and non-foaming cleanser as lathering agents used in the face wash might be more drying on your skin. On the other side, if you have acne-prone or oily skin type, choose a foaming cleanser as they clean profoundly and effectively remove excess oils without stripping off the natural oils. It is always the best idea to opt for natural ones over chemical ones as they only do good to you. 
From oils to milk, waters to balms, there are different types of cleansers with different sensory experiences to match our personal preferences. However, whichever product we choose, we need to beware of overwashing. Overwashing can develop redness, peeling, or flaking, making your skin feel tight or itchy. 

Read - Which Is The Best Face Wash For Women?
Do Not Use Hot Water While Washing Your Face
Did you know that hot water can suck the moisture out of your skin? In addition, hot water leaves skin feeling dry and possibly irritated. So, use cool or lukewarm water to wash the face. Even better, use cold water as it is suitable for all skin types and helps tighten the skin by stimulating blood flow. In addition, especially for acne-prone skin, cold water regulates sebum production, which in turn helps minimize pore size and prevent breakouts. 
Do Wash Your Face Twice A Day
Cleansing your face twice daily (in the morning and before going to bed) is extremely important to have clear skin. If your facial skin is very dry and sensitive and you want to clean only once a day, do it in the evening before going to bed. Washing your face with a good face wash before bed will ensure you remove all the accumulated dirt and grime and sleep with a clean and fresh face. You also need to use a facial cleanser after a sweaty workout session. 
Read - Which Is The Best Face Wash For Oily Skin?
Using A Toner Or Astringent Is Not Always A Must
Cleansers today are more effective than they were in the past. Therefore, toner or astringent is not always necessary to thoroughly cleanse your face. A tone or astringent is needed only when you feel like your facial cleanser is not doing its job correctly. If you use a toner, make sure you choose a natural one made from 100% natural ingredients like Kama Ayurveda's range of natural face mists. To get glowing skin, you can also spray Kumkumadi Brightening Bi-Phase Essence right after toning your skin.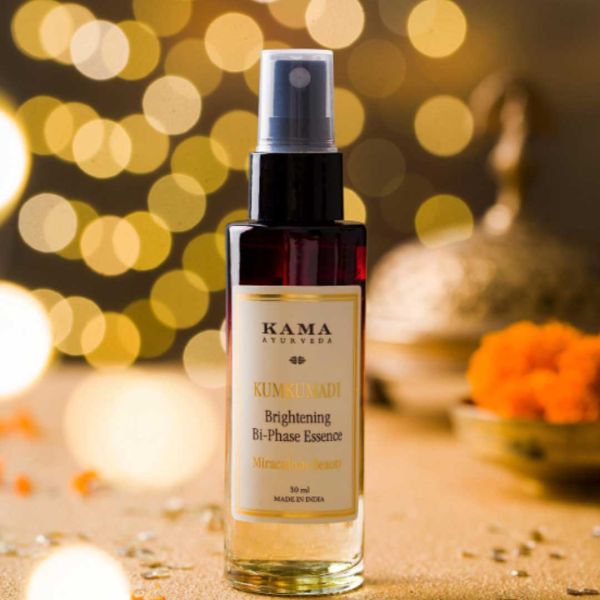 Do Use A Good Quality Make-up Remover
It is essential to make sure that you thoroughly remove your makeup before going to bed, as it minimizes the risk of developing skin irritation. Your regular facial cleanser might be enough if you are wearing light makeup. But if you are wearing medium to heavy makeup, it is always a good idea to use a dedicated makeup remover. 
Do Not Rub Your Skin Too Harsh
For a thorough yet gentle cleansing, your fingertips are your best tools. Compared to washcloths or sponges, your fingertips are more delicate and less likely to irritate the skin. Also, cleansing your face with your fingers is an excellent opportunity to practice self-care as you will give yourself a light facial massage.
Use A Clean Towel That Is Used Only For Your Face
Cleansing your face includes more than just your face. Before starting the regimen, you need to wash your hands thoroughly. Also, please resist the urge to dry out the face with the family hand towel that has been hung near the sink for several days. Towels used for other purposes may have bacteria breed on them and can be transferred onto your clean, dewy face. 
Instead, use a dedicated soft and clean cloth for only your face. Gently pat your facial skin dry with the towel while avoiding rubbing or tugging on the skin. Or else, you can air dry the face, especially if you have sensitive, acne-prone or dry skin.
Never Skip Moisturizing The Face After Cleansing
Sometimes a face wash can overly strip the skin of essential oils when you give your face a little more than good cleansing. When this happens, locking in hydration with a light moisturizer is an absolute necessity. If you are having oily skin, consider using a moisturizer that gives adequate hydration and yet feels exceptionally light on the skin like Kama Ayurveda's Eladi Hydrating Light Cream.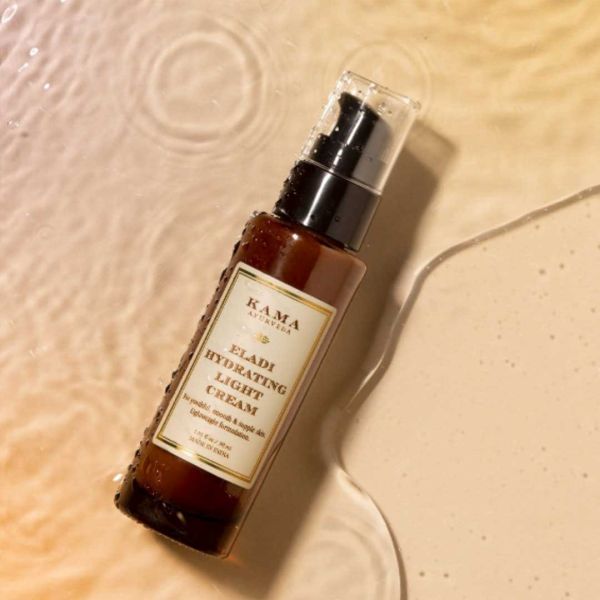 Do Double Cleanse But Make It Brief
Experts recommend double cleansing, especially if you have dry or acne-prone skin. Double cleansing is a gentle way to ensure that you have thoroughly removed all dirt, makeup, and other pollutants from the skin without stripping or irritating the skin's natural barrier. The best way to double cleanse your face is by using an oil cleanser first and then using a regular face wash.
Also, while double cleansing, ensure each face washing session shouldn't last more than two minutes as too much rinsing, scrubbing or cleansing can disrupt healthy sebum production and dry out the skin, causing inflammation or irritation. Therefore, 30 seconds to 2 minutes is the ideal washing time. 
For double cleansing, you can also use Kama Ayurveda's Kumkumadi Brightening Cleansing Oil which is a skin-brightening oil that lathers into foam to give you a deeply cleansed skin.
Do Not Exfoliate Too Often Or Every Day 
While exfoliation is a vital part of any healthy face-washing regimen, exfoliating too often can strip away skin's natural oils and create unwarranted sensitivity. In addition, when our skin undergoes constant stress like exfoliation, it can cause an undesired effect and lead to wrinkles, inflammation, and accelerated aging. 
Also, while facial brushes are great for stimulating blood flow, limiting their use to once or twice a week is recommended. An optimal exfoliation frequency ultimately depends on your skin type. So, it is recommended to talk to your dermatologist to figure out how often you can exfoliate your skin. 
Read - How To Exfoliate Your Skin The Right Way?