Are you wondering how to get thick and strong hair? Although you can't alter the diameter of your hair follicles, still there's a lot you can do to enhance your hair growth and protect them from breakage. There's a myth that long and thick hair is all about having good genes; however, the truth is that you can improve your hair volume naturally. Read this complete article to know all the reasons for loss in hair thickness and to learn how to grow thicker hair.
Why Does Your Hair Lose Thickness?
The thickness of the hair is entirely dependent upon the diameter of the follicle of your hair. A hair follicle is simply a hair strand structure that is present inside the skin pore. So, if the diameter of the hair follicle increases, it makes the hair strand thicker; otherwise, the hair strand gets thinner. Further, hair loss is quite natural because as we get older, our hair starts losing its volume and strength. So, you must wisely analyze the reason behind your hair loss. Some of the common reasons behind thinning of hair are as follows:
Hormonal imbalance weakens the androgen hormones, which results in shrinking of your hair follicles.
Over treating your hair also results in thinning of hair. 
Using tight hairstyles results in breakage of your hair follicles that causes thin spots with time.
Not including enough folic acid, iron, and other essential minerals in your diet also decreases hair follicles' growth, which ultimately leads to thinning of hair.
Taking too much stress is also a significant cause of hair loss among adults.
Can You Get Thick Hair?
Many people wonder whether it is possible to get thicker hair or not. Well, the truth is that 'Yes' you can make your hair thicker by reopening the shrunken hair follicles. However, you can't change the texture of your hair follicles. 
Hair follicles demand nourishment through blood vessels. Therefore, stimulating blood circulation across your scalp is a primary way to reopen your hair follicles. In addition, according to Ayurveda, hormonal balance leads to regulation of metabolism in your hair stem cells and supports regeneration which further makes your hair thicker and more robust.
How To Get Thicker Hair Naturally?
Thick hair is no less than magic for any individual, whether inherited or artificially gained. Fuller and bouncy hair always enhance your external beauty. However, maintaining thick hair is not possible if you're losing hair now and then. 
Now, if you're thinking of visiting a salon to get a solution to this problem, they might make your hair situation worse than before. The chemical treatments destroy your hair follicles and affect your hair volume in the long term. So, instead of jumping over the chemical treatments, how about you try these fantastic natural ways to make your hair thicker?
1. Follow Ayurvedic Hair Care Routine
If you've been spending a lot of your time on finding the best way to get thicker hair, then go for an Ayurvedic hair care routine. Ayurveda can address the root cause of hair problems and provide a natural solution to tackle that problem. Therefore, if you're willing to have thick hair naturally, you should try out some of the ayurvedic hair care routines, such as
Selecting an organic hair oil per your hair type.
Oiling your hair daily boosts up the blood circulation in the scalp and helps to nourish your hair follicles.
Washing off your hair with herbal shampoo to remove excess oil build-up.
Conditioning your hair with a hair mask regularly.
Protecting your hair from all the harsh environmental conditions and avoiding chemical products.
Ensuring intake of food rich in nutrients and proteins.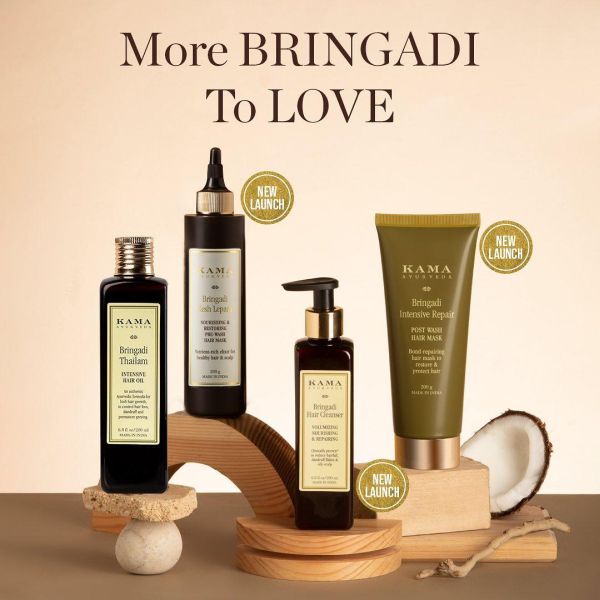 Here's the recommended Ayurvedic hair care regime to grow thicker hair.
2. Use Essential Oils For Hair
Essential oils are best known for their aromatic capability, but they also inherit some solid chemical properties beneficial for hair growth. The essential oils are extracted from different plants through processes like evaporation and distillation. Further, essential oils are beneficial for making your hair thicker and shinier. Some of the essential oils that you can choose from are:
Lavender Essential Oil - This oil is beneficial in accelerating hair growth as it contains some properties that generate cell growth and reduce stress in the body.
Peppermint Essential Oil - This oil causes a remarkable and tingling feeling while increasing the blood circulation in the scalp. It is known to increase hair follicles' depth, number, and overall hair growth.
Lemongrass Essential Oil - Lemongrass oil is best known for treating dandruff. It also contains some anti-fungal properties and helps in blood circulation, which is beneficial for preventing hair loss.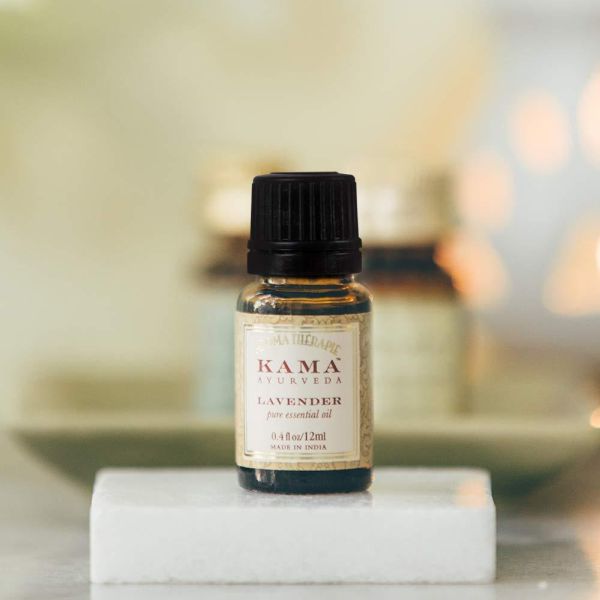 Read - 12 Best Essential Oils For Hair That Work Wonders
3. Ayurvedic Herbs
Ayurveda utilizes the therapeutic properties of natural herbs to deal with different types of hair problems. Using ayurvedic herbs can help you get permanent solutions to hair problems, whether hair fall or a flaky scalp. Some powerful ayurvedic herbs best for hair growth are
Amla - Amla is loaded with Vitamin C and is an essential ingredient for hair care.
Fenugreek seeds - It is regarded as the best ayurvedic medicine as it is rich in Vitamin K, C, A, proteins and folic acids.
Aloe Vera - This herb has some anti-inflammatory properties which are effective for itchy scalp and also promotes hair growth.
Curry leaves - These leaves help in removing the dead hair follicles and are effective in moisturizing your scalp.
Brahmi - This herb is best for thickening of hair and is helpful in treating dry scalp.
Bhringraj - It is full of magnesium, calcium, vitamins and iron. Bhringraj acts as the best remedy for hair growth and increases blood flow of the scalp.
All these ayurvedic herbs have moisturizing properties that are efficient for naturally stopping hair fall and help in getting thick, long hair. Choose herbal hair products that have these herbs as the key ingredients. 

For instance, our Bringadi Oil is rich in nature's wonderful ingredients - Bhringraj, Sesame Oil, Liquorice, Indigo, Hibiscus, and Amla. It relieves hair loss, promotes hair growth & prevents dandruff.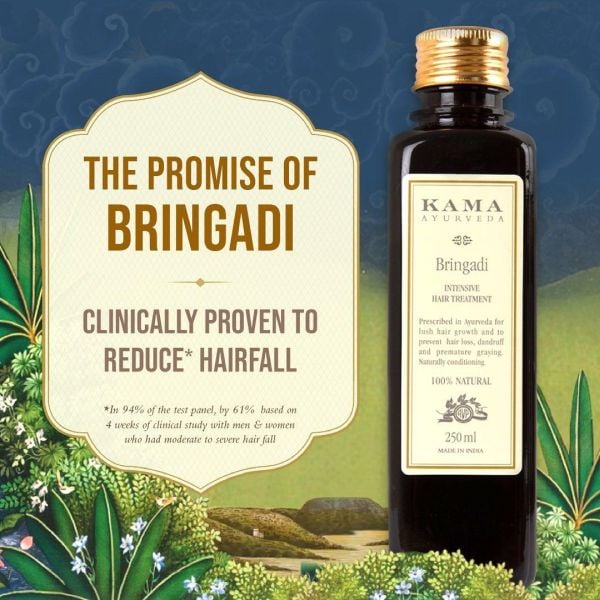 Read - Best Hair Oil For Your Hair Type – How To Find The Right One?
4. Hair Masks
Using a herbal hair mask, you can hydrate your hair strands deep from the roots to tips. The impact of such masks penetrates to a suitable depth into your scalp and helps in increasing your hair thickness and bringing back its natural shine. Some of the herbal hair masks that are effective for having thick hair are:
Amla and Shikakai Hair Mask
Both of these ingredients are rich in Vitamin C, which boosts hair growth by promoting collagen boost in your scalp. The antioxidant property of shikakai helps fight the damage caused by free radicals, while the mineral composition of Amla accelerates blood circulation.

Take two teaspoons of amla powder and two teaspoons of Shikakai powder and mix it in a bowl with some water. Make a smooth paste and apply it to your scalp. Leave this mask for at least 45 minutes, and then rinse off with water and shampoo to get the best results.
Jojoba oil and Egg Yolk Hair Mask
Rich in antifungal properties, Jojoba oil effectively keeps the scalp healthy and removes the dead skin. It fights against the free radicals responsible for causing hair damage and unclogs the hair follicles.

Take one teaspoon of Jojoba oil, Egg yolk, one teaspoon of Honey, few Lemon drops and then blend all the ingredients. Apply this herbal mask on your hair and scalp and leave for 45 minutes. Rinse off the mask with a herbal shampoo and see noticeable results.
Bhringraj and Neem Hair Mask
Neem and Bhringraj are the most prevalent ingredients for healthy hair growth. On the one hand, Amla is known to promote thickness and shine, while on the other hand, bhringraj is an antihypertensive herb that helps calm your mind and relieve stress.
Take some neem leaves, Bhringraj leaves or powder and grind them with water. Apply this mask all over your scalp, especially on your hair roots. Leave the mask on for a few hours, and then rinse off with water.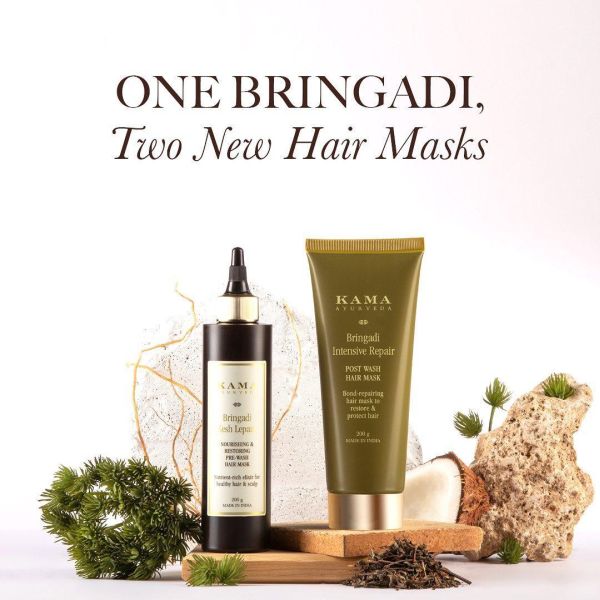 5. Shampoo/Conditioning
The chemical shampoos available in the market contain harsh surfactants like sulfonates and sulfates that strip off the necessary and unnecessary materials from your hair roots. So, you should always think twice before choosing a chemical shampoo.

However, when we talk about herbal shampoo, it inherits some natural surfactants which retain the necessary oils for a healthy scalp. Also, herbal shampoos are free of harsh chemicals and suitable for all hair types. Further, shampoo followed by a hair conditioner can improve your hair thickness to the next level. So, try avoiding chemical-based hair conditioners and use a natural conditioner to treat your hair problems.
6. Follow A Healthy Diet
Following a balanced and healthy diet helps regulate the cellular metabolism in your hair follicles' stem cells. Therefore, you should feed your hair with nutritious food items to support hair growth and make hair grow stronger and thicker.

Try looking out for food items that are rich in proteins, fatty acids and Vitamins A, B, C and E. Food that supports hair thickness includes Eggs, Spinach, Salmon fish, Sunflower seeds, Almonds, Flax seeds, Amla, Fenugreek seeds, Curry leaves, Peanuts and Pumpkin seeds.
7. Use The Right Shampoo
Buying the right shampoo for your hair type can be challenging but should be done wisely. Always consider a shampoo that deeply nourishes your hair from the roots. While buying a shampoo, it is essential not to look at the hair goals they offer but the formulation and ingredients they contain to help reach those goals.

Further, check the pH level of shampoo before deciding whether it'll work for you or not. Natural ingredients such as Green Tea, Aloe Vera, Shea Butter and Soy Protein are excellent for hair thickness, so do not miss out on browsing through different herbal shampoos.
8. Avoid Heat Styling And Chemical Hair Treatments
One thing that we all are worried about is hair damage. Hair damage is caused mainly due to using heat styling tools and products with chemical components. Therefore, you should try improving your hair care practices like:
Avoid using heating tools without using a thermal protector.
Always use a moderate heat setting to lessen hair damage.
Invest in suitable quality hair dryers and brushes to protect hair from consistent heat
Opt for herbal shampoos instead of using chemical shampoos that cause great damage to your hair follicles.
Use natural hair dyes over chemical dyes for colouring your hair.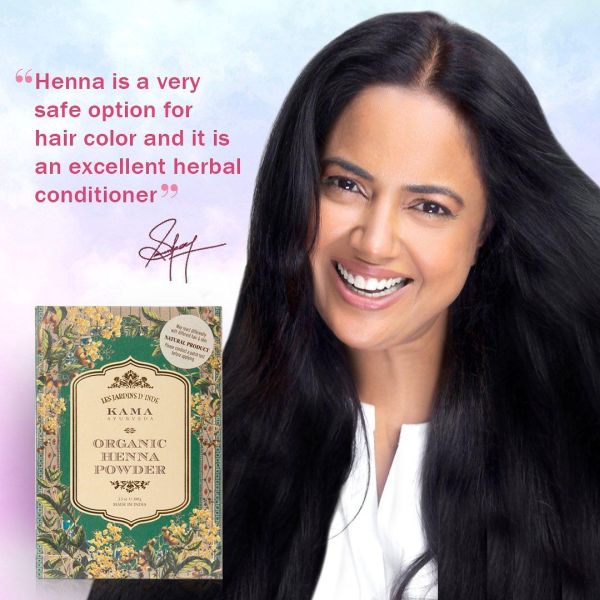 Read - How To Repair Damaged Hair Naturally Without A Salon Visit?
9. Don't Over Wash Your Hair
A shampoo is specially designed to cleanse the scalp and remove excess oil. But if a shampoo is overused, it can cause severe damage to your hair. This is because shampoo removes the essential oils in the scalp and leaves it too dry. 
So, to prevent this, always shampoo your hair roots and do not wash your hair daily. Overwashing your hair also makes way for dandruff which can further hinder your wish for getting thick hair.
Read - ​​How To Take The Best Care Of Damp Hair?
10. Address Hormone Imbalance With Healthy Lifestyle
A hormonal imbalance can significantly impact the health of your hair follicles. Even small changes in the hormone levels can result in some adverse effects and extra stress on your body. Therefore, addressing the hormonal imbalance with a healthy lifestyle is essential. You can do so in several ways like:
Getting an appropriate amount of sleep to maintain hormonal balance in the body.
Lowering your stress helps in the growth of new hair follicles.
Include exercise in your lifestyle to maintain a hormonal balance and promote healthy hair growth.
Keep yourself hydrated so that your body functions properly.
Keep everything natural and avoid using chemical products for nourishing your scalp.
Read - How To Calm Your Mind – 6 Ayurvedic Breathing Techniques
How Long Does It Take To Get Thick Hair?
You can get long and thick hair in just a few months if you follow a healthy and effective hair care routine. Try not to get impulsive by opting for conventional treatments for hair thickening. However, natural methods for growing thick hair might not show results instantly but result in long-lasting health of the hair follicle and help in getting bouncy and thick hair. All the remedies require your time and patience. So, don't be tempted to use any chemical products on your scalp to get quick results.
To conclude, you can get thick and long hair if you follow a natural hair care routine. Natural products bring long-lasting results and protect your hair against several hair problems. Therefore, always choose the correct hair care products and be patient to watch out for the results. So, get ready to have thick, long and bouncy hair!